4 Ways to Dress Up a Drab Hallway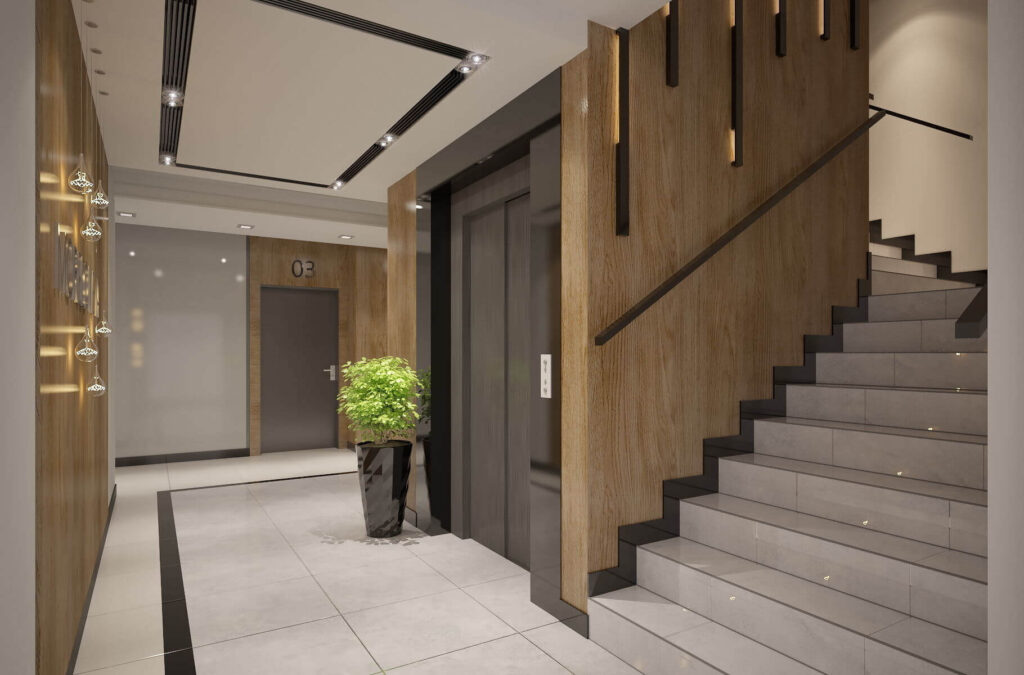 The hallway is a long passageway with rooms on either side. It connects all the spaces together. Therefore, it is as important as the rest of the spaces in your home. Unfortunately, many people feel that it is a trivial part of the home interior and does not require attention. Contrary to that, you should always create a well-designed hallway as it is the first thing visitors see when they visit your home. A great entrance design will create a good first impression on everyone's mind.
Do not worry about the space and size of the hallway. There are many hallway design ideas. Whether you have a short hallway, a long hallway, a spacious hallway, or a small one, you can always find a way that will complement your hallway.
Designing a hallway is not difficult. There are many simple tricks you can consider to create an appealing entrance design. If you are not aware of how to dress up your hallway, here are a few tips:
01 of 04 Lay a beautiful colourful rug
A rug is often used in the living room or bedroom to add more visual appeal. You can use the same trick with your hallway. By laying a beautiful, colourful rug on the floor, you can create a stunning hallway design. A rug can turn any boring space into an interesting part of your home interior. They are available in lots of different colours, styles, shapes, patterns, and sizes. You can choose any option, depending on the look of your hallway.
Consider choosing a rug with horizontal stripes if you have a long and narrow hallway. The stripes will create the illusion of a wider space. As a result, your hallway will appear more spacious. Similarly, you can choose a long rug that extends all the way to the end of the hall. It will give your hallway a more dramatic look. People looking for bold options can consider this option. For round spaces, you can get round rugs to create a balanced look. Irregular-shaped rugs can be chosen as well for contemporary spaces.
02 of 04 Create a picture gallery
The walls cover a huge section of your hallway. If you leave them empty, the entrance design can appear dull and boring. A smart way to decorate the walls is by creating a beautiful picture gallery. You can use your portraits, vacation pictures, family photos, etc., for creating the wall gallery. This will help to give the hallway decor a more personalised look. It can be a great conversation starter when people visit your home. However, if you do not want family photos, you can hang artwork as well. Beautiful artwork on the wall will give your hallway an elegant and luxurious appearance.
Some people use both family photos and artwork for creating a picture gallery. You can do the same as well. Just ensure that you choose options that complement each other and the look of your hallway design. A nice way to ensure that all the elements in your picture gallery are in harmony is by choosing identical frames. However, you can choose frames for different shapes and sizes as well for a bold look.
03 of 04 Create custom cabinetry
If you have a small home, you should make the most of the free space available. Hence, you should make use of the space available in your hallway. It can be easily done by creating storage space. Opt for customised storage so that you can easily design your cabinetry according to the space available. It can include a combination of shelves, drawers, and cabinets. While the drawers and cabinets can be used for keeping items hidden from clear sight, the shelves can be used to display various decor items. This helps in elevating the aesthetic appeal of your home decor. Just make sure that the colour and style of your cabinetry is complementing your entrance design. Otherwise, the space might look awkward.
04 of 04 Hang pendant lighting
The lighting is a very crucial factor. If your hallway design is poorly-lit, it will appear unappealing. There are many lighting fixtures you can use for lighting up the space. However, you must remember that lighting up the space is not your only objective. You want to add more visual appeal as well. This can be done by choosing lighting fixtures with stylish appearances. Pendant lights are a great option for this purpose. They are available in many styles and can illuminate your hallway decor as well. If you have a small hallway, consider hanging a few pendant lights together in the centre for a dramatic look. However, if you have a long hallway, install the pendant lights in a straight line from one end to the other. You can install a dimmer as well for controlling the brightness level of the lights.