AutoZone's Free Battery Replacment For Standard Under The Hood Vehicles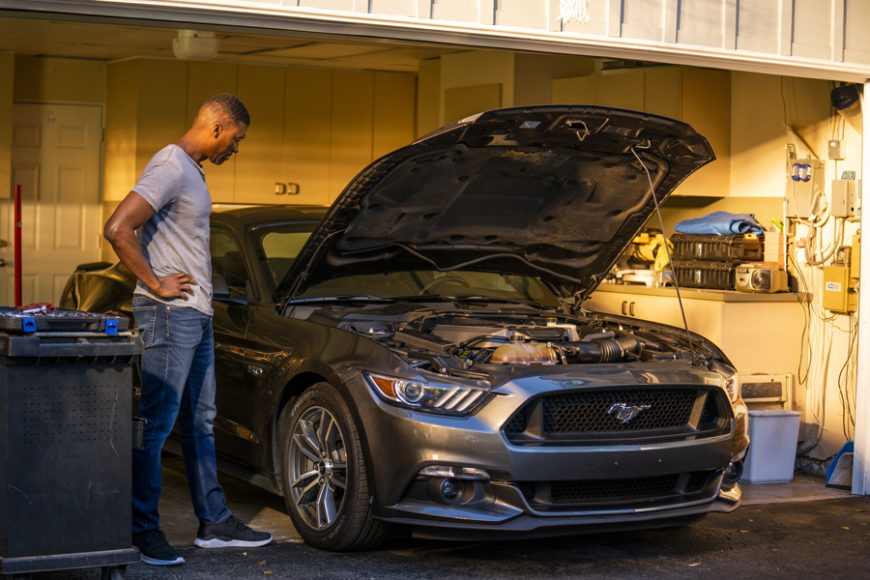 The typical car battery will last between three and five years. After that point, it will need to be replaced. Even the best car batteries need to be replaced from time-to-time. While this is something that anyone can learn to do, many people are still hesitant to do it themselves.
Fortunately, there is a simple option that is available for free in many cases: a battery change at AutoZone. If you go there to buy your replacement battery, a technician from the store will install it for you.
This is limited to vehicles with batteries in reasonable places. So, if your battery requires removing a wheel and the fender to replace it, chances are that you will not be able to get this service for free. However, if the battery is easy to reach in the engine compartment, you can have it replaced free of charge.
There isn't a clear line about when this is available or not and seems to be up to the discretion of the employees. However, it is likely that simple trunk-mounted batteries would also be covered, provided that they are easy to access.
How Can I Get A Free Car Battery?
The above service typically requires you to buy a new battery. However, there are some ways that you can get a free battery from AutoZone as well. So, you could potentially get a free battery and replacement service. That is a pretty good deal.
The best way to get a free battery is by using rewards points, which you can earn for making other purchases. Simply buy things like filters, oil, windshield wipers and brake pads from AutoZone and earn some points. You can easily find parts that will fit your vehicle by using the VIN lookup tool.
Additionally, you can take advantage of specials to reduce the prices of many items. With discounts in hand, you may be impressed by how many items you can get inexpensively or free.
How Much Does AutoZone Give For Old Batteries?
Another way to save money on your new battery is to recycle your old battery. AutoZone incentivizes drivers to dispose of their batteries properly by giving a credit up to $10 for returning the old battery.
Since you will almost certainly have an old battery if you are replacing one, you can almost guarantee that you will receive at least $10 off your new battery. That is a great deal. Combined with rewards points, discounts and more, you will be in really good shape to save a lot of money on your replacement.
Replace Your Battery Today
Grab the tools and parts you need to replace your battery today. It is easy to do yourself, or you can have a technician at AutoZone help out. Consider also getting some helpful tools such as a multimeter to test your battery and a battery charger. You may be surprised by how much auto maintenance you can do yourself. If you simply pick up some tools and parts, you can easily learn a lot of the basics online with guides and videos.