Benefits of Aloe Vera on Face: Overnight!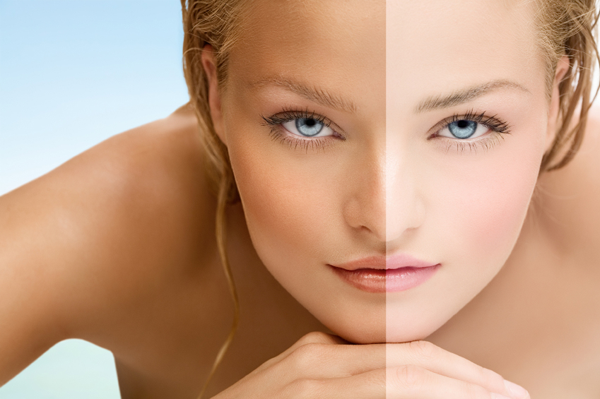 Aloe vera is a popular plant that is being used for ages due to its effects against various ailments. Its use for cosmetic purposes is astounding. Aloe vera is most commonly used for its soothing and anti-inflammatory properties. It not only gives you a glowing skin but also relieves various skin disorders like acne, sun damage, and scars. Effect of Aloe vera from major to minor skin problems makes it such a wonderful treatment alternative for skin ailments.
Aloe vera has various active constituents that make it so efficacious. Amongst all, the healing property comes from 18 amino acids present in Aloe vera. It has 75 other active constituents that have beneficial effects on the skin.  Many suggest applying Aloe vera overnight, for its astounding benefits.
Let us know about the benefits of Aloe Vera on face overnight
Aloe vera uses for face
Treatment for unhealthy skin
It has an effective soothing effect on the skin and this is one of the major uses of Aloe vera gel for the face. Aloe vera can heal the damage caused to the skin by air pollution. It is also effective against cracked lips and wounds that appear in the corner of the mouth. Moreover, small scratches and wounds on your face will not get infected due to its antibacterial property.
Sunburns
Cooling and anti-inflammatory properties of Aloe vera make it the perfect remedy for sunburned skin. It also forms a protective layer that bounds moisture to the skin. Antioxidants and minerals in Aloe vera aid in rapid healing.
In a study, Aloe vera gel had superior anti-inflammatory properties when compared to 1% hydrocortisone gel. This study proved that Aloe vera gel can be used in the topical treatment of inflammatory skin conditions and ultra-violet induced skin redness.
Moisturizer
Aloe vera is a great moisturizer that works without clogging pores. It also does not leave a greasy film on the face. It can also be used as an aftershave to hydrate the skin and to heal small nicks and razor burns.
For a moisturizer that doesn't leave a greasy film on your face, look no further than Aloe Vera. It softens the skin without clogging pores. According to research, Aloe vera extract is an effective natural alternative for skin hydration.
Heals wound
Aloe vera is a well-known topical treatment for burns, cuts, and other wounds. Aloe vera is effective against both first- and second-degree burns. It almost heals burns within 9 days. This effect of Aloe vera is due to an increase in skin cell production by almost 8 times. Aloe vera penetrates 4 times faster than water.
Prevents acne
Saponins in Aloe vera have a cleansing property. It cleanses the skin without any side-effects. Anti-inflammatory fatty acids in Aloe vera prevents inflammatory acne. Its antiseptic and antifungal effects also prevent the formation of acne. Gibberellins and polysaccharides stimulate the growth of new cells. Glycoproteins in Aloe vera, on another hand, reduces redness associated with inflammation. Zinc is an astringent and reduces the pore size that prevents the accumulation of microbes, dirt, and serum. In Ayurveda, Aloe vera is also used to treat psoriasis and eczema.
Lightens dark spots
Increased skin cell reproduction, reduced redness, and inflammation-fighting property of Aloe vera make it effective against acne scars and stretch marks. When added with lemon, it is seen to lighten age spots and freckles.
Anti-aging
Aloe vera is rich in vitamins E, C, and beta carotene. All these vitamins have anti-aging qualities. Its has the ability to reduce pores, and the anti-inflammatory property lightens blemishes and makes the face look younger. Moreover, Aloe vera triggers the formation of collagen, improving skin's elasticity. This can also prevent wrinkle formation.