Choosing Luxury Vacations Australia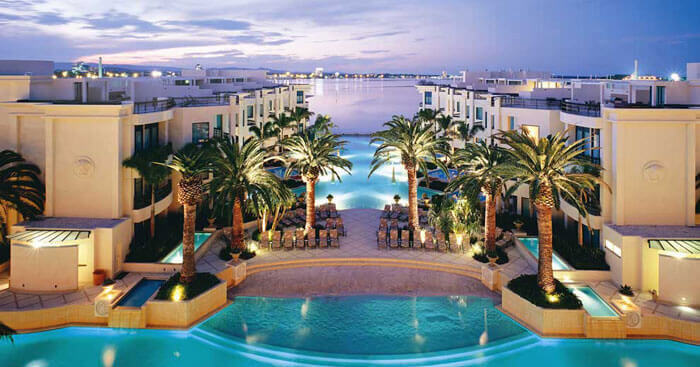 Australia, the smallest continent on earth, surely packs in a lot of punch for tourists of all ages and of different types. Whether you like to spend your holiday adventuring or laying back enjoying the evening sun or even visiting different popular destinations, Australia has it all for you. There are many of you who like to spend your holidays in luxury vacations Australia – Luxury Lodges. There are not just one or two in Australia, but many that are eagerly waiting for you. All of the luxury lodges together showcase the country's extraordinary diversity of experience and place that are underpinned by the numerous soft luxuries as expected by the visitors.
Luxury Lodges of Australia
As mentioned above, there are numerous luxury lodges in Australia. These are located in some of the pristine locations of the country and provide a world of luxury to their visitors. Some of these luxury lodges have been discussed below.
Silky Oaks Lodge: Located in a breathtaking riverside location right beside one of the oldest rainforests of Australia known as the Daintree National Park, Silky Oaks Lodge is one of the best places from where you can explore Queensland. The interiors of the lodge are elegantly furnished, and you will find lounge areas that are rather spacious and open, bar, and reading rooms with a reference library. All of the accommodations come with wall to ceiling windows and give you views of the lush green garden and the rainforest. Hiking trails that lead to the Daintree National Park from the lodge is surely going to excite any hiker. Various activities include biking, paddling or snorkeling, goanna spotting, and guided walks.
Saffire Freycinet: Located on the East Coast of Tasmania, Saffire Freycinet happens to be one of the newest luxury lodges of Australia. It provides a nice blend of sophistication with intimate style. Situated at a place that overlooks the Hazards Mountains, the pristine waters of Great Oyster Bay, and the Freycinet Peninsula, Saffire Freycinet helps to blend nature with mankind in rather breathtaking beauty. There are 20 different suites that are luxuriously designed for their guests. You will also find a restaurant, an exclusive day spa, bar, guest lounge, and many more services at the lodge. You will fall in love with the local culinary delights, abundant wildlife and ancient landscapes, and external wellbeing. All of the suites are also nicely equipped with amenities for the convenience of the guests. Some of these include Wi-Fi internet access, iPod music system, king-sized bed, and many more.
Pretty Beach House: If you wish to enjoy a relaxed and laid-back holiday in Australia, then the Pretty Beach House will be one of the best luxury lodges for you. Located just outside Sydney, it happens to be a serene escape nestled right within the center of the NSW Bouddi National Park. Just a 90-minute drive from Sydney will help you reach the lodge that houses 4 private pavilions, a penthouse, and 3 freestanding. In other words, it can easily house 8 people at a time.