Hair Care Products That'll Help You Get Salon-Perfect Hair At Home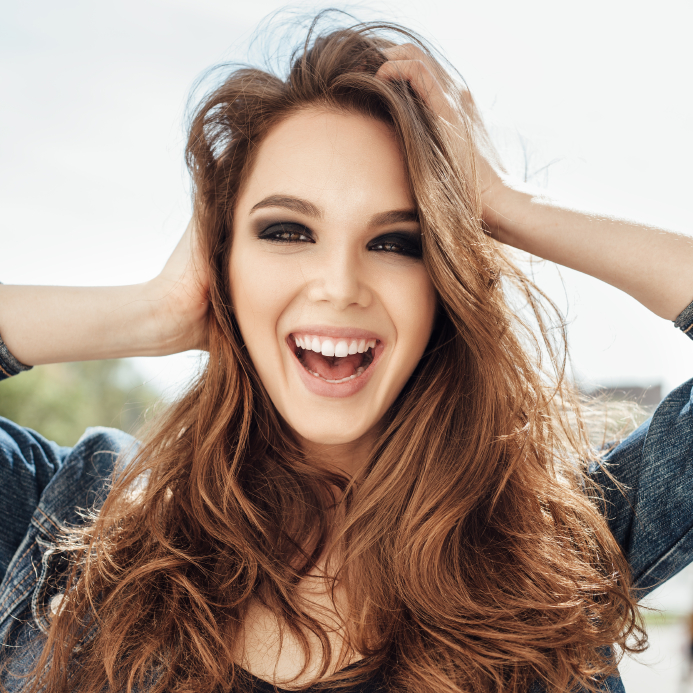 There's nothing as satisfying as salon-perfect hair. To have your hair washed, treated, and styled by an expert is pure joy. However, it's not always possible to go to the salon. Unfortunately, going to the salon requires time, effort, and money that one may or may not be able to afford frequently. But just because you can't go to the salon doesn't mean you shouldn't have beautiful hair, right? Well, did you know that you could get beautiful salon-perfect hair from the comfort of your home if you wanted? All you need is the right hair care products.
So here's a handy guide to all the hair care products you must stock up on ASAP.
Sulphate-Free Professional Shampoo
If you want salon-perfect hair, you can't just pick any shampoo. You must go for a professional shampoo that does not contain harsh chemicals like sulphates. A sulphate-free professional shampoo will keep your locks abundantly hydrated while also strengthening them. Moreover, using a sulphate-free shampoo will not only prevent the hair from drying out but also ensure that there is no long-term exposure to chemicals. Godrej Professional has a wide range of professional shampoos like the Keracare Recharge Shampoo and the Keracare Repair Shampoo.
Keratin Hair Mask
Simply washing your hair with a professional shampoo isn't enough. Your haircare routine is incomplete if it does not have a keratin mask. Using a keratin mask will provide your hair with a regular boost of keratin without having to get a keratin treatment done at a salon. It will also strengthen the hair and make it less frizzy. Consider using Godrej Professional's Keratin Rich Mask.
Hair Serum
Never underestimate the importance of a hair serum. Hair serums provide a number of benefits like reducing frizz and forming a protective layer around the strands. Hair serums also add shine to the hair. Another important benefit of using hair serums is that they help to keep the hair detangled. If you're wondering how to use hair serums, then let us help you — just take some out and apply it to your damp strands. Remember: A hair serum should not be applied to the scalp. Consider using Godrej Professional's Protect Shine Serum as it is enriched with the goodness of jojoba oil.
Hair Setting Spray
If you struggle to get your hairstyle right each morning, then maybe it's time to invest in a hair setting spray. Moreover, a hair setting spray is the only way you can achieve a salon-perfect hairstyle at home. The purpose of a hair setting spray is to create a firm grip over your hair. Whether it's a quirky hairstyle or just your untameable curls, a hair setting spray can fix any hairstyle in a moment! Godrej Professional's Hold It Hair Spray is a unique sulphate-free formula that provides a firm grip over your hair.


Hair Shine Spray
Using a hair shine spray is as important as using a hair setting spray. Why? Well, there's no point of an attractive hairstyle if your hair is dull and lifeless, right? A hair shine spray will give your tresses an incredibly glossy look. It will also maintain the bounce of your hair and make it seem as if you've just paid a visit to the salon! However, make sure to pick a hair shine spray that does not leave behind a greasy effect. Also, since this product is meant to stay in your hair for long hours, purchase one that's free of harmful chemicals. Consider using the Godrej Professional Shine On! Shine Spray.


Hair Wax
For men, a matte wax is an essential hair care product if they want salon-perfect hair. A matte wax will not only help style their mane attractively but also provide a firm grip and a matte finish appearance. Look out for Godrej Professional's Mold & Hold Matte Finish Hair Wax as it is a non-greasy hair wax for men that does not contain any added parabens.
So what are you waiting for? Get shopping ASAP!