Harit Gaba Lists the Factors to Consider When Selecting Colleges for Higher Education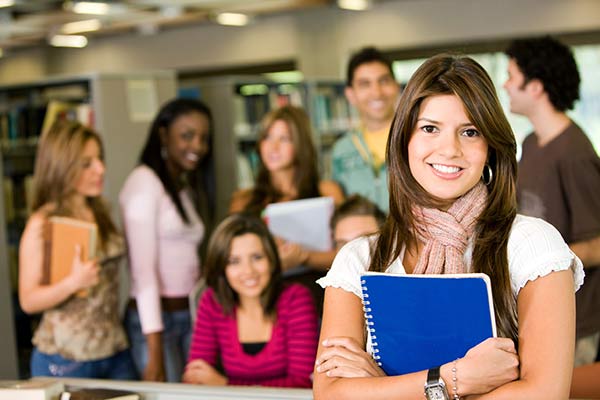 As one prepares to graduate from high school, they are likely to get busy in trying to select the right college to pursue their higher education. As per Harit Gaba, students must focus on receiving an affordable, quality education on a campus that is vibrant, convenient and safe. Gaba has working on transforming education and empowering students to reach their full potential for quite some time, and hence understands the importance of pursuing higher education at the right place.
Harit Gaba mentions a few simple yet important factors to consider when choosing a college
Selecting a college to attend is a huge decision. Hence, students must carefully weigh their options to determine which school is ultimately right for them. Knowing the things to look for would enable students to narrow down their list of prospective institutions and commit to a college that can provide the best experiences and meet their needs. Here are some of the major aspects the students must focus on:
Geographic location: For a large number of students, location is among the most significant factors in choosing a college. People need to think about whether they want to spend their college life in a charming rural area, a sprawling metropolis, or someplace in between. Quaint college towns often provide a more intimate sense of community and help build stronger relationships with peers. On the other hand, colleges and universities in large cities provide access to better social and cultural activities, and may even offer internships with major companies.
Academic majors available: High school seniors are most likely to have a clear sense of their higher education path. Hence, they need to select colleges that offer majors fitting that path. For instance, students wanting to pursue higher studies in art history should not consider colleges that do not offer a degree related to that subject. On the other hand, students who are not yet too sure about their academic goals may want to explore colleges that offer a wide variety of majors.
Academic quality: Prior to selecting any college, it is better to gauge its overall academic quality and reputation. Fortunately, the details of most reputed colleges can easily be found on the web today. It would be prudent to check the accreditations and graduation rates of the institutions. The graduation rate refers to the percentage of students who earn their degrees from the institution.
School size: Universities and colleges come in all sizes. There are small liberal arts colleges that have just a few thousand students, while big state universities tend to enrol over 50,000 students annually. Even though smaller colleges may not offer as many programs as large universities, many of them do offer specialized degrees. On the other hand, larger colleges are often popular for their well-stocked libraries, state-of-the-art research facilities, and widely recognized sports teams. Many large colleges can also provide an excellent environment for networking.
In the opinion of Harit Gaba, choosing a college that aligns with the academic interests, goals, and learning style of the students can be instrumental in paving the way for their long term success. Choosing the right college for higher education is important because it sets the foundation for the future academic and professional journey of a person.