How Hyundai has Made the 2022 Elantra N a Performance-based Car?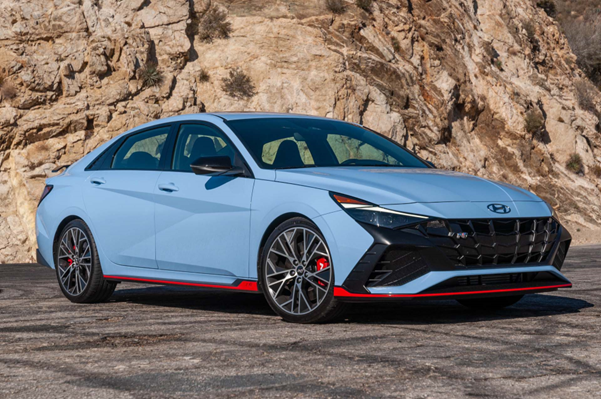 The N series from Hyundai, be it Elantra, Kona, or Veloster are performance-based vehicles. Hyundai ensures the drivers of N series vehicles enjoy the thrill that such a fast car can provide. Hyundai has updated the powertrain of the 2022 Elantra N which offers exemplary driving satisfaction. To get it you can visit Philadelphia Hyundai dealer or scroll to check out Elantra N in detail first!
Exciting powertrain
The Elantra N is a compact sports sedan and under its hood is a four-cylinder turbocharged 2L engine. This engine will provide 275 horsepower; however, since it is an N series model there is an over-boost trait. The N Grin Shift helps this vehicle reach 286 ponies easily when needed. Such a boost is what makes this vehicle more exciting than most of its rivals in this segment.
This engine comes with 6-speed manual transmission as a standard option; however, one can also choose to get an automatic 8-speed if that's what one prefers. This car will provide crisp handling along with an aggressive response from its throttle. In addition, when driving this car hard, there will be a sonorous exhaust sound making it an ideal choice for people.
Apart from all these, Elantra N comes with a long wheelbase that aids in providing compliant rides. However, people can still enjoy the sure-footedness that an individual wants in his/her sports sedan. Furthermore, the manual transmission offers a mileage of 31 mpg on highways and 22 mpg in cities; its automatic version provides 30 mpg on highways and 20 mpg in cities.
This remarkable powertrain is what makes this vehicle such a powerful performance-oriented car. Taking a test drive will help you understand its sheer performance. Hence, you can visit a Hyundai dealer serving Philadelphia to get a test ride before buying it.
Other notable aspects that everyone enjoys
The interior is also excellently built to give everyone a sports car feeling. Sitting in the driver's seat feels like sitting inside a cockpit. The entire ambience and design make it feel like driving a sports car. Metal-accented pedals, aggressive bolster for sport seats, N badges with contrasting stitching, and more gives it a proper sports car look and feel.
Also, it has a sunroof option for automatic transmission models, ample cargo space, huge leg space for rear-seat passengers, and more. Certain other features include Wi-Fi hotspot, Android Auto, Apple CarPlay, navigation, a large infotainment screen, etc.
All these features along with the powertrain make the 2022 Hyundai Elantra an ideal performance-based vehicle. It is an outstanding option for people to purchase a compact sports sedan.
Price set for Elantra N
The Elantra N starts from a little over $33k. For the rest of the details, you need along with the paperwork you need to complete, visit a dealership quickly.
This is the best performance-oriented vehicle currently in the market. From providing the thrills of driving this car to offering ample mileage; this automobile is a complete package. So, why wait? Just gets your delivered as soon as possible!