Latest personalized gift options for Raksha Bandhan 2023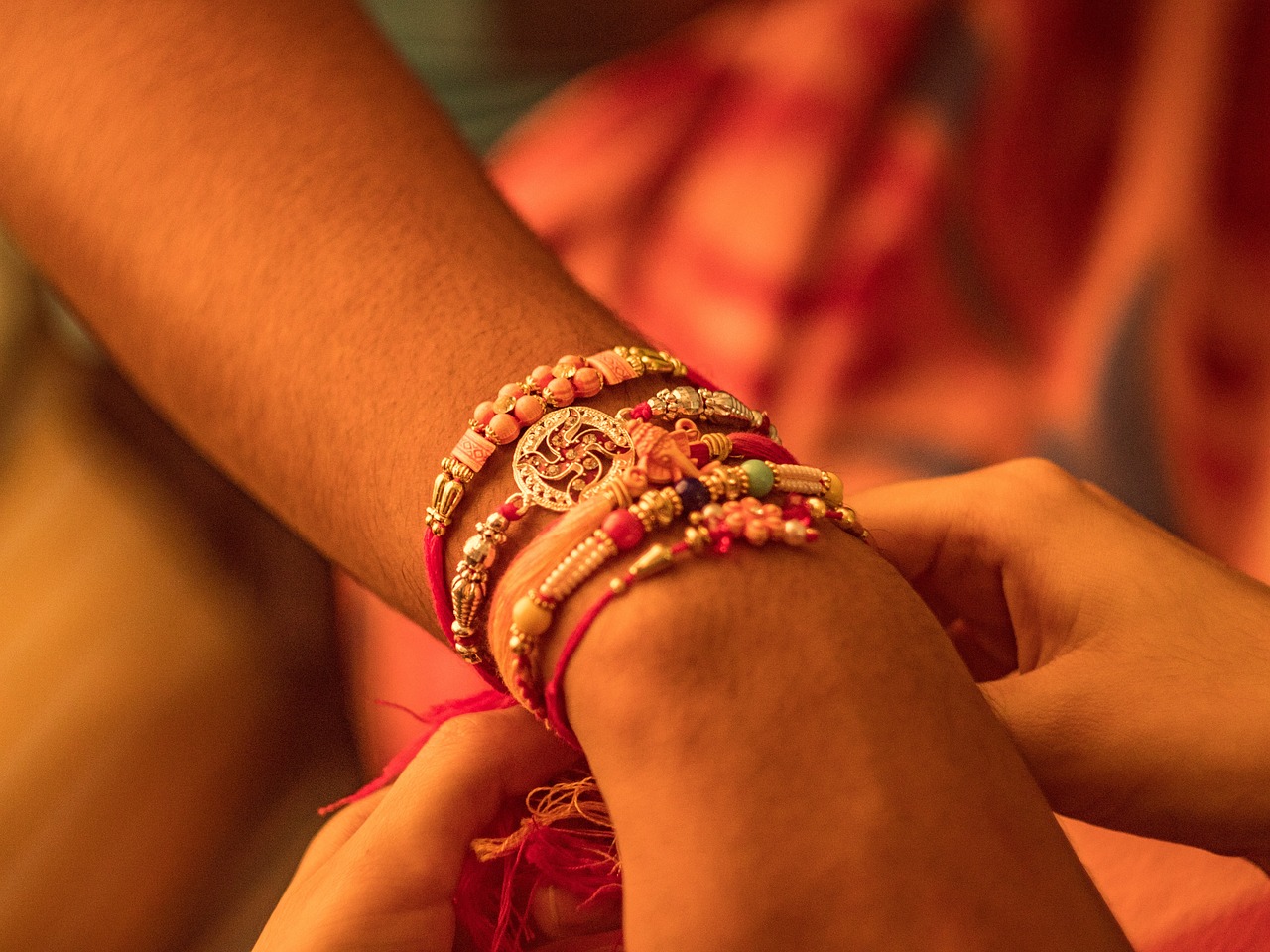 This year Raksha Bandhan will be celebrated on Wednesday, the 30th of August, 2023. This means we are just a few weeks away from the auspicious celebration of siblinghood. People take this day as an opportunity to showcase their love towards their siblings and resolve past issues that have been the reason for an unending quarrel.
If you are looking for the best Raksha Bandhan gift options to present to your sibling to express your love or solve a misunderstanding and get back to them again, check out the details below.
We have a list for you with the latest ideas of customized gifts that can transform your relationship with your personal touch. Have a look and find out how to make that happen.
Top 5 latest personalized gifts for Raksha Bandhan
Personalized greeting cards: If there is anything that can be easily preserved, it's a simple greeting card that is personalized with images and handwritten notes. A greeting card is something that people love preserving as a huge token of love, memories, and good times. And its importance increases naturally if that greeting card is gifted on Raksha Bandhan. So, this Raksha Bandhan, gift a personalized greeting card to your sibling and make them feel super special.
Personalized T-shirts: Remember how we used to have scribble day on the last day of 12th standard, where we wrote heartfelt quotes on our friend's school shirts? Most people preserve those shirts because they are too precious to be lost. They are memories of a time they cherished the most but cannot return. So the shirt is a forever reminder for them of the innocent and stress-free days.
Take an idea from there and get a customized t-shirt for your sibling with heartfelt quotes, multiple pictures, and things you associate with your memories. Then gift it to your sibling with lots of chocolates and ask them to read everything written on the shirt. You both will have a lovely time on Raksha Bandhan chitchatting over the memories you mentioned on the shirt.
Personalized mugs: This might not be the latest discovery in the world of personalized mugs, but it is surely the most popular. If you want, you can ditch the old-school way of customizing coffee mugs where people used to add images. This time, go for a monochrome theme. Gift your sibling a gray colored mug made of clay that is not painted. Get it engraved with their name or some quote that they will like. Keep it minimalistic and chic.
If you want to make a combo, gift your sibling some fresh flowers and a mug. They will surely like them both and admire you for being uniquely amazing with your gift ideas.
Personalized Jewellery: If you are a brother who wants to gift something customized to her sister, you can gift her a necklace with her name on it. She will be overjoyed to see your mindfulness for her Raksha Bandhan gift. You can do that with artificial or silver or gold jewelry, whatever your pocket allows. And if you are a sister looking for a personalized gift for her brother, gift your brother a pendant with the first alphabet of his name engraved on it. He will like the cool pendant and flaunt your gift with his unique style.
Personalized wallet: A personalized wallet with your sibling's name is a superb idea to surprise them with this Raksha Bandhan. This one is a super latest trend where people get the recipient's name uniquely styled on a wallet for gifting. This can be done for both sister and brother as one can get options for different types of wallets. So, do that and give them a personalized accessory they will love a lot.
If you are worried because your sibling lives away from you and might not come to celebrate Raksha Bandhan with family, then take the help of online Rakhi delivery services. With efficient Rakhi delivery services, send Rakhi to Hyderabad, Pune, Chandigarh, or anywhere across India or internationally. Celebrate a fulfilling festival with personalized gifts and goodies.
Conclusion
Raksha Bandhan is one of those times of the year when people try to have fun with their siblings. Everything has to be pitch-perfect, from food to clothes, decorations, and gifts. And if any siblings are missing from the celebration, people know how to get online rakhi delivery in Bangalore or anywhere the sibling lives. After all, technology has made this option easily available and convenient for all. So, celebrate a fulfilling Raksha Bandhan with customized gifts and delight your sibling with love and pampering.