Mai Khao Beach, Phuket: Outdoor Eating at its Best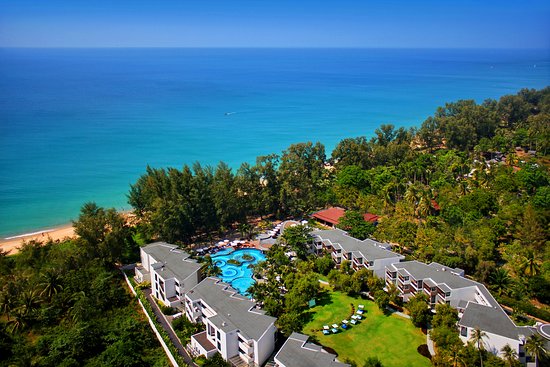 If you visit Mai Khao Beach, Phuket, you will want to dine alfresco and embrace the balmy breeze and views of the sea. You can make this dream come true when you book a reservation at one of the eateries that dot the beach in this area.
Varied and Special Choices in Dining
The restaurants in Mai Khao Beach, Phuket are varied and special with many offering great seafood entrees. Therefore, you want to make this location a vacation of choice when you are planning a beach holiday. If you are wondering where to eat, you won't have to look far if you stay in Mai Khao Beach, Phuket.
Pristine White Sands
You will like this beach as it is not as developed or crowded as the other beaches of Phuket. The long, white-sand shore is as pristine as its greenery is green. When you arrive at Mai Khao Beach, Phuket, you really feel that you have escaped.
Enjoy the Seafood Cuisine
While the dining options may be limited, they are still good enough for diners to be well pleased with their meals. You can find dishes with European flair or entrees that allow you to sample Thai specialties. You will also love the fresh seafood that is served every day.
You will love the meal selections at the Bill Bentley Pub as well as the Coffee Club. Otherwise, you will love sitting outside at one of the thatch seaside restaurants before you arrive at the Sarasin Bridge. They are located on the northern side of Mai Khao Beach, Phuket.
The Sala Phuket Restaurant: A Romantic Place to Dine
If you are seeking a romantic tropical dinner, visit the Sala Phuket Restaurant. It is located on Phuket's northwest coast. It can be found on the grounds of the Sala Phuket resort, which is close to Mai Khao Beach.
If you want to dine in peace and enjoy gloriously beautiful surroundings, you will not be disappointed in your choice of this dining facility. This is where Asian cuisine meets Western entrees. You can find a large number of Mediterranean favorites as well as a menu that features Thai cuisine. Therefore, you can eat just about anything delicious that your heart desires.
Rooftop Dining
This resort restaurant is built around the resort's primary swimming pool. You can also eat on the rooftop of the restaurant if you like. Rooftop dining is featured from November to May. You can also visit the eatery's lounge bar, which has been fitted with soft circular sofas. The restaurant itself is partly hidden behind tropical trees with the whole structure residing on a well-kept green space.
Planning the Ultimate Romantic Trip
The only sound you will generally hear is the waves lapping over Mai Khao Beach or the breeze gently blowing in the branches of palms. It is a very relaxing environment and especially romantic at sunset. What a beautiful restaurant to visit when you are on holiday! If you want to plan a romantic beach getaway in a tropical island locale, you will find your paradise when you visit Mai Khao Beach, Phuket and the surrounding area.