Most Important Personality Traits For Career Success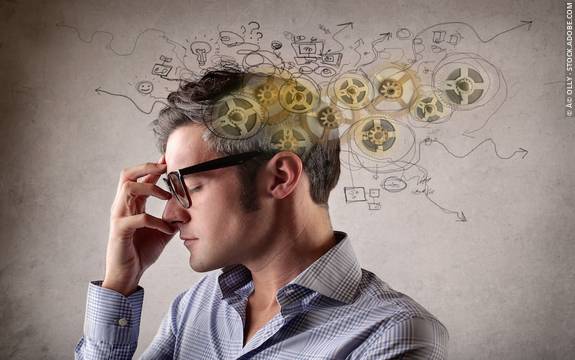 Personal development is a lifelong process. Whether you want to be an ideal employee, successful entrepreneur, or a top-ranking student, you will have to imbibe professionalism in whatever you do. Even if you are one of the best in a particular field, you will have to keep up the pace and develop your personality to achieve success in your career.
We, as a species, survive because of each other. We depend on one another to make our lives easy and happy. When we interact with someone, they decide whether they want to be associated with us based on how we portray ourselves, our personality. We tend to love people who are cheerful, optimistic, driven, or passionate. On the other hand, we tend to avoid rude, lazy, inappropriate, or harsh people.
In order to excel in the professional world, one has to develop a set of interpersonal skills. These skills, once refined, will help you work better and climb the professional ladder.
Attitude
We all love people who have a sunny and cheerful appearance. While it does not refer to actual physical attributes, someone who's a 'go-getter' is always valued. It shows that the person is passionate and determined to achieve their goals. People tend to like spending time around people who are humble and eager to learn. Both employers and clients will appreciate someone who comes off as a ball of energy, proactively looking for creative answers.
Ethics
Every field in the world is governed by a set of rules. A person who is aware and adheres to all of them will be able to achieve anything they set their mind to. Being ethical ensures transparency, lawfulness, and most important of all, trustworthiness. You never have to worry about things going south if you are convinced that you have done everything by the book. Some people have a tendency to bend the rules a little to get their way, but in reality, successful people have achieved their goals by sticking to these same rules.
Empathy
In any kind of communication, be it business communication or personal communication, empathy is very important. Empathy simply means putting yourself in someone's shoes. This allows you to understand their pain or their concerns easily. If you hold a position that is mainly customer-facing, it will do tremendously well to be empathetic. It also allows you to see the problem in a different way and find creative solutions that may have been previously unknown to you.
Networking
As we discussed, we are social creatures. We cannot exist without helping one another. Every successful entrepreneur or professional needs to have a strong network of like-minded individuals working towards the same or supplementary goals. With strong, positive connections, you can build a network that can guide you, lead you, connect you to opportunities, or help you be the best version of yourself. Even in the workplace, one should focus on building healthy and positive relationships with co-workers.
Patience
We all want to do huge things; move mountains. The truth is all the 'huge', or successful, things start by taking a simple step. In a world filled with promises of 'instant success,' 'instant popularity,' and instant gratification, one must focus on staying on the course and working towards achieving their dreams. It is possible to get overwhelmed and disheartened by the pillars of success of others, but remember, Rome wasn't built in a day. Huge things take longer. The best you can do is give your 100% and not waiver from your ultimate goals.
Nobody has honed all five of these traits. But you can do yourself a favor by determining which of them you already possess and which you need to expand, refine, or build. Your career depends on it.