Planning a Funeral and Making Smart Decisions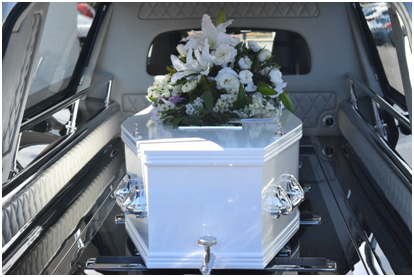 It may not seem like it at first sight, but there are about a hundred and one decisions you need to make when planning a funeral for a loved one. And you are going to make those decisions while you are at your worst, broken, hurt, and devastated because of your loss. Yes, it is difficult to picture out the situation unless you are already in it. But it would be wise to take this piece of smart advice: before you get there, you better prepare so you will make the right decisions along the way.
Making funeral arrangements beforehand
It was previously a no-no to talk about death and things that are associated with it. These days, however, people became more comfortable thinking about death. It was once an odd topic until people realized that life is fleeting; That anyone can go any moment; That it is better to be prepared than to leave your loved ones in vain, not knowing where to start in the light of your passing. It is a smart way to go since we all don't know what the future holds.
Prepaid funeral plans vs life insurance plans
For many funeral service providers like www.carrollandcarrollfunerals.co.uk, prepaid funeral plans sold like hot cakes in recent years. That means more people will prepay their funeral to avoid the inconvenience of their families from having to worry about where to draw the funds for it when the time comes. They also find it beneficial for their financial health to pay at today's prices so they will not have to think about keeping up with continuously increasing funeral costs. Previously, the more popular route is getting a life insurance plan that would secure a death benefit, but some people choose to go the easier route and simply settle the costs of a future funeral altogether.
Why prepaid funeral plans are attractive
People think prepaid funeral plans are more practical, whether it is your own or a loved one's. They pay the costs in full, at the current prices. They believe that planning for the funeral package will save the bereaved family a lot of effort. With all the major decisions involved in the entire process already settled, the mourners may succumb to their grief, because there is nothing much to worry about. The funeral home will arrange the service according to your wishes, from the flowers to the car to the ceremony and the burial place.
It is quite liberating to decide on your funeral. That's why people are now pronouncing wishes on how they want to be remembered. No matter how morbid some say it seems, planning a funeral becomes an open topic. It is better that way, if you ask us, that people you leave behind know exactly how you want the service to be handled. That will help save them from being forced to decide at the most trying time of their lives. So, you are not just doing yourself a favour but also being considerate to the ones you leave behind.