Role of Interior Design Degree in Decorating Job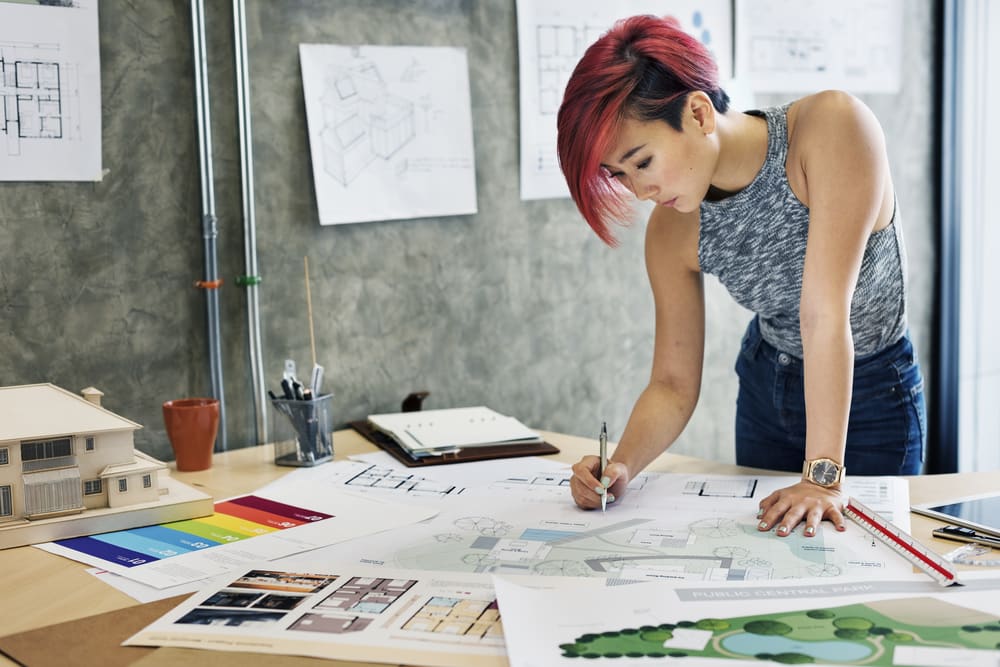 Do you recognise the overarching glamour design concepts of Albert Hadley from memory? Can you distinguish a Kelly Wearstler–designed room in one look, understand the use of an accent wall and position a uniquely-built sofa best? If yes, then interior decorating is the right pick for you. With increasing emphasis on quality life worldwide, interiors are taking centre stage in the post-pandemic era.
People are spending more on creating comfortable and chic spaces for themselves. Effective use of limited spaces is the new normal, and designing trends are transforming. With these developments, interior decoration is emerging as a booming career choice for people with innate design sensibility. However, the cutthroat competition in the market has doubled the importance of postgraduate interior design degree for design aspirants.
Here's a three-step guide for passionate home decorators to succeed in the industry and design homes that reflect personalities and tell stories untold.
Get a professional degree to delve in the wonderful world of design
From accent walls and shiplap to all-white kitchens and biophilic structures, visualising people's safe havens for them is not limited to the technical aspects. Interior decorators must know the culture, activities, emotions, and environment of the home. To be able to create from heart, decorators must realise the importance of postgraduate interior design degreefrom globally known institutes like the Pearl Academy.
Like the award-winning Virginia-born interior designer, Charlotte Moss once beautifully put into words, "there are two things that make a room timeless: a sense of history and a piece of the future." Professional training will allow students to comprehend historical context, future trends, functionality, styles, materials, aesthetics, and artistic processes of decorating. Structured programmes can offer insights into the principles of interior design, interior space styling, theories of construction, and social and ecological consciousness for designing better spaces.
Formal education can open up your mind to innovative ideas, latest trends in the world of style, and equip you with the knack of recognising the work of Estee Stanley, Dorothy Draper, Miles Redd, Frank Gehry, or Mary McDonald by just looking at a decorating line-up.
Cultivate a creative bent for Envisioning Exemplary Interiors
Ordinary people look at a corner and find it disproportionately small; however, decorators think it has enormous possibilities for designing. No matter the size of the space, whether it's a studio apartment, kitchen, or a room in an average-sized home, interior decorators will always find ways to maximise every square foot and style them aesthetically.
New home-owners are tired of seeing the same styles over and over again. Practical use of the basics of interior decoration illustrates the importance of postgraduate interior design degree. A comprehensive approach to interior design styling through a course will enable students to devise intricate design strategies and complex design solutions that deal fairly well with clearances, human habits, and nuances of proxemics.
Be a well-networked decorator from the first day of your job
The design, architecture, and fashion industry have one thing in common, yes, contacts. Although having connections helps in every domain, in the world of design, a strong portfolio and networking will define your success. Pursuing a specialisation course in interior design from a leading institute like the Pearl Academy will let students network well and create an outstanding portfolio through live industry projects, internships at design firms, and interactions with domain leaders. "Architecture should speak of its time and place, but yearn for timelessness," said Frank Gehry, the Canadian-born American architect who was famous for his postmodern designs. Decorating interiors for a living allows professionals to create a mark, and transform someone's life by building an abode of heaven for them. To create a name in the interior decoration industry, the importance of postgraduate interior design degree cannot be emphasised enough.