5 Easy Steps to Study in MBBS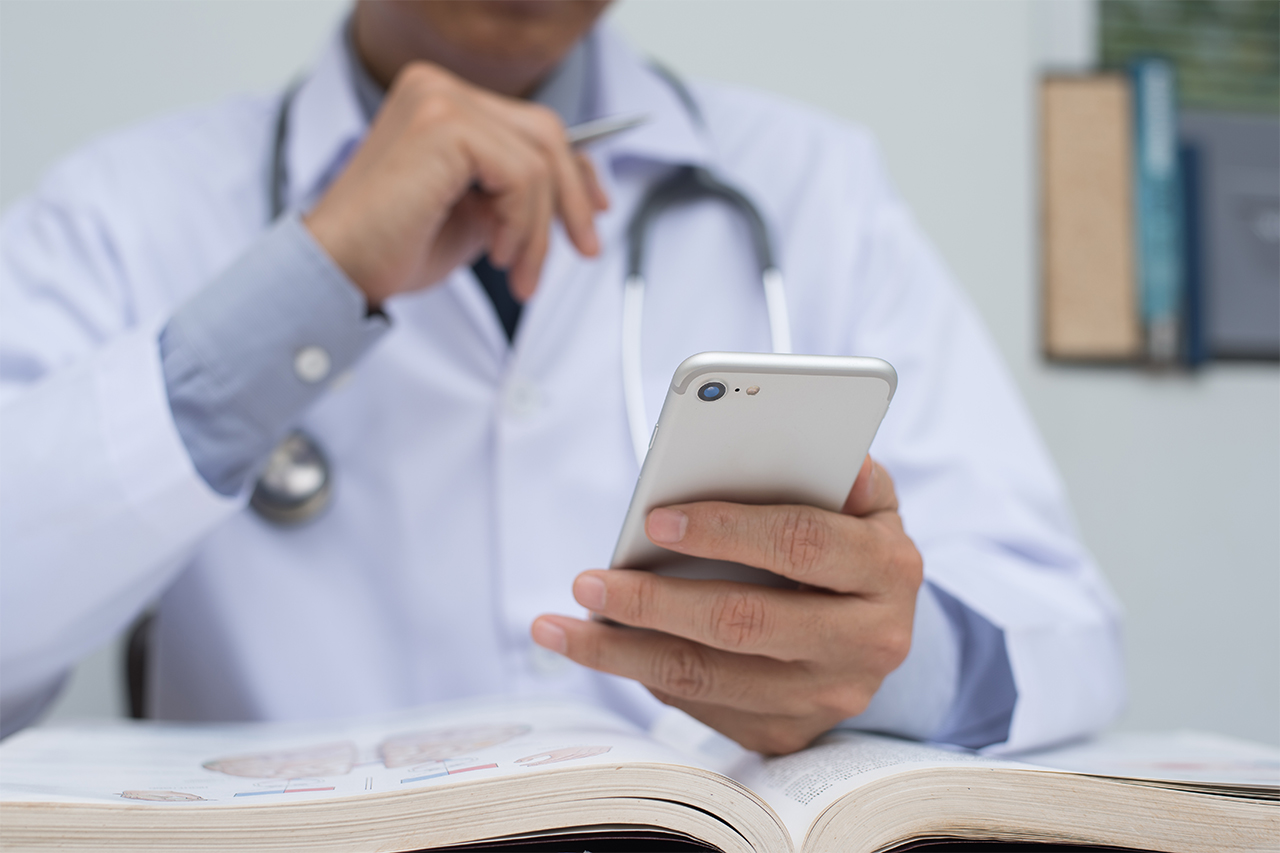 During MBBS, every student has to study 19 subjects, which are further segmented into three groups- pre-clinical, para-clinical, and clinical. Each group of subjects has its own challenges. To overcome them, it is needed that you must progress at a steady pace while getting conceptual clarity from your teachers and peers or you can also subscribe to DigiNerve's MBBS courses. However, there are a few mistakes that medical students commit, impacting their exam scores as well as their overall journey to becoming top doctors. Below are some tips on how to study for MBBS while avoiding common mistakes.
Step 1: Know your Syllabus: Unless you know the complete syllabus of each one of your MBBS subjects, you cannot make real progress. Knowing the syllabus well will help you figure out which topics need more effort, and which subjects are tougher than others, and will also help you to identify the subjects for which you need additional guidance. For such subjects, you can enroll in online courses for MBBS students, like those offered by DigiNerve.   
Step 2: Set realistic goals: Since the syllabus of MBBS is vast, you need a systematic approach to mastering every subject. You may consider creating a routine for yourself and sticking to it throughout the year. Hence, it is important to set study goals that you can achieve on a daily basis. For instance, if you set the goal of learning 4 topics of Microbiology in a day, while you know that it will take longer than a day to get conceptual clarity in these topics, consider setting a goal for 2 topics per day. However, if you want conceptual clarity in Microbiology faster, watch video lectures by Dr. Apurba Sastry on DigiNerve.
Step 3: Study from Trusted Content: Subscribe to DigiNerve which offers trusted content backed by Jaypee Brothers. The app introduces amazing deals from time to time for students to get expert guidance from India's top faculty at a pocket-friendly price. On DigiNerve, courses by eminent faculty such as Dr. Archith Boloor, Dr. Apurba Sastry, Dr. Sriram Bhat (SRB), Prof. Harsh Mohan, Prof. Ramadas Nayak, and Dr. Santosh T Soans are available. Get access to high-quality MBBS video lectures, notes, multiple-choice questions, and more on the app.
Step 4: Participate actively in clinics: Never be afraid to state your case. Every scenario you present is a possibility. It aids you in developing self-assurance, detecting shortcomings, and learning from your own experience. Practising more and more cases will help you make fewer mistakes and gain an indispensable understanding of the concepts. Clinical visits are the most effective approach to learning and improving your practical perspective. You can learn and recall data from books, but you'll understand a lot more if you're present in a real setting.
Step 5: Memorize with IBQs & VBQs: Count on information that is well-illustrated with clinical and radiological pictures, as well as flowcharts, tables, and boxes. This is vital to improve students' knowledge and aid in quick recall.
FAQs
Do I need to study for 18 hours for MBBS?
Ans. Not at all. Mastering the subjects of MBBS requires smart study. Of course, hard work and persistence are required, but with a proper study plan, you can study for much fewer hours.
Topics are never repeated in classes. What if I miss some lectures due to miscellaneous reasons?
Ans. You can catch up with the help of DigiNerve's video lectures. The app provides video lectures by India's top faculty – Dr. Apurba Sastry, Dr. Archith Boloor, Dr. Santosh T Soans, Prof. Harsh Mohan, Prof. Ramadas Nayak, and Dr. Sriram Bhat.
I am unable to plan my study routine properly. Should I take help from my classmates?
Ans. India's top medical faculty can help you with that. If you wish to learn an MBBS course online, DigiNerve's faculty will guide you in every way possible. With DigiNerve App, you can study at your own pace anytime, anywhere.
What are the mistakes done by MBBS students?
Ans. Avoid taking the difficulty level of MBBS subjects for granted after cracking NEET, bunking important lectures, ignoring clinical concepts, and more.