5 Ways to Get a Personal Loan With a Bad Credit Score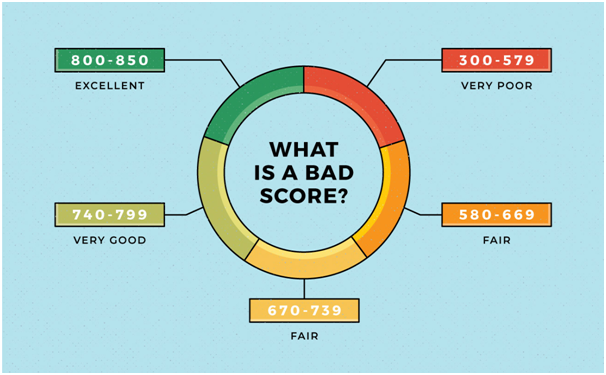 Your credit score is a measure of your credit management abilities and therefore, it is advisable to maintain an excellent score, in the range of 750 and above. A healthy score gives you a fair deal of negotiating power, which you can use to avail a large loan at a competitive rate of interest. On the other hand, a sub-par credit score can be detrimental to loan applications, especially if you are applying for an unsecured personal loan. This is because your lender does not possess the security that collateral offers, and must rely solely on your creditworthiness.
However, this doesn't mean that you can't avail credit at all. Personal loans for bad credit scores are sanctioned, provided you adopt certain measures. Here are 5 that you can make use of to get a personal loan when your credit score isn't ideal.
Look for a guarantor
If your credit or CIBIL score is poor, consider getting a guarantor as this improves the chances of your application getting approved. Guarantors take on the responsibility of repayment should you default and so, having a creditworthy individual who possesses a stable source of income backing you gives the lender more confidence in your candidature. This is the simplest way of getting a low CIBIL personal loan.
Consider applying jointly
In cases when you need a personal loan with a bad CIBIL score, consider boosting your application by applying for a joint loan with a co-applicant. The person you identify to be a co-applicant should possess an ideal credit score and sufficient income for you to obtain quick approval. Here, your lender considers not just your financial credentials, but those of the co-applicant as well, and this can help you get access to a higher loan amount, and on favourable terms too.
Request a lower sanction
Since a bad score is indicative of an inability to repay funds on time, lenders assume a significant amount of risk and this may urge them to turn down your application. However, if you have a low CIBIL, personal loan applications may still get approval if the loan amount requested is small. Small sanctions translate into pocket-friendly EMIs and mean lesser risk for the lender. So, you can look forward to approval, should you have the necessary income for timely repayment.
Prove your capacity to repay
Your lender may offer personal loans for bad credit to individuals who are able to show that they have ample sources of income to make payments on time. If you wish to adopt this method, in addition to your salary, highlight alternate yet reliable sources of income. These could be windfall gains, a bonus, or income from a high-value asset or investment. However, do note that lenders may charge interest rates that help mitigate perceived risks in a proportionate manner.
Appeal for an NA or NH consideration
In CIBIL reports, NH and NA stand for 'No History' and 'Not Applicable' respectively. These indicate the absence credit activity in the recent past. Hence, you can make an appeal to your lender pointing out that even though you do not have a track record to fall back on, you have the wherewithal to make repayments on time.
While you employ these 5 tactics, also make sure that you apply for a personal loan with a lender that lists easy-to-meet eligibility terms and has a minimal requirement for documentation. Bajaj Finserv is one such lender as you can qualify for a Personal Loan so long as you are an Indian resident between 23 and 55 years of age, working at an MNC, private or public company, who earns the city-specific minimum monthly salary.
As you consider a loan, you can use the Bajaj Finserv personal loan EMI calculator and eligibility calculator to tailor your application to your financial profile. Further, on getting approval, you get access to a sanction of up to Rs.25 lakh, repayable over a maximum of 60 months. You can also opt for the Flexi Loan facility to borrow from your sanction, in parts, whenever you need to, without filling multiple applications.
Now that you know how to get personal loans for bad credit, adopt measures to better your application's prospects. For finance in a flash, remember to check your pre-approved offer from Bajaj Finserv to access a customised loan deal.