A Brief Discussion on Disney World's MagicBands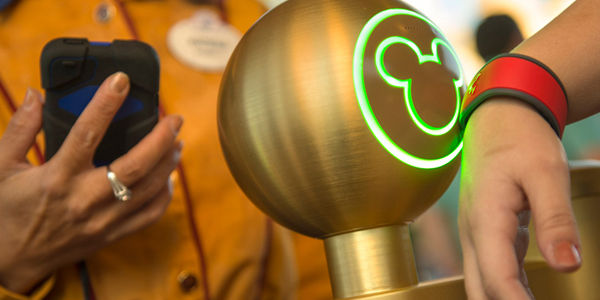 If you have not visited Disney World in the last few years, you may not know anything about the MagicBands. These bands were introduced in the year 2013 as a part of a huge technological renovation.
They unlock various features of the high-tech vacation the modern-day individuals plan on undertaking. Disney upgraded the bands in 2017 and released MagicBand 2.0 with a subtle design change that allows multiple ways to put it on.
The following write-up aims to answer almost all the frequently asked questions about Disney's MagicBands. Please check them out now.
How MagicBands Work?
Disney made full use of RFID management software. It integrated a tiny RFID chip in the center of the band. The band transmits information at both long and short-range distances to the Disney computers so you can access all the exceptional features of the Disney vacation.
The MagicBands are used in the below-mentioned ways:
To tap or scan into the theme parks
As keys to your hotel room provided the hotel is on Disney's property
To book and redeem the Fastpass reservations
To load pictures on your account at My Disney Experience
To charge purchases at shops all over the Disney World & resort
Are MagicBands Customizable?
As visitors wear MagicBands throughout the vacation, they wish to incorporate a bit of flair and originality. Thankfully, Disney has multiple readily available customizable options. The most basic form is theme and color selection. Disney has so many amazing color choices and special premium editions – starting from the Incredibles to Star Wars. These bands cost around $20.
The experts working for the RFID technology companies said band customization could be much more extensive. The MagicBand 2.0 has a disc or puck in the center. Disney calls it an icon. The creative professionals remove it with a screwdriver to match the icon with varied color bands.
Many clients decorate MagicBands with nail polish, paint, vinyl cutouts, rhinestones, and temporary tattoos. In case you do not wish to put on a band, remove the icon. Attach the icon in any other Disney accessory like a lanyard or keychain. Disney has also lately introduced slap bracelets that can hold the icon successfully.
Can I Go to Disney World Without MagicBands?
Most people wonder if MagicBands are mandatory in Disney World. The answer is No. If they seem too expensive, look out for other options. What to use instead of MagicBands?
For the park tickets and Fastpass redemption, Disney has launched RFID cards. The card can slip into your pocket or wallet. Scan the card at each touchpoint to gain entry. The people living on-property can use their room keys. Download the My Disney Experience app to open hotel room doors or to go on rides. Are you thinking of visiting Disney World? If yes, the above discussion about MagicBands would surely help. Its objective is to make each aspect of your vacation seamless. Contact any providers who assure tickets or other packages for a discounted price at both off-property and on-property hotels. These providers generally help with the rigorous logistics of a Disney vacation with free yet top-notch concierge service.