A Brief Guide on Jute Rugs and Handling it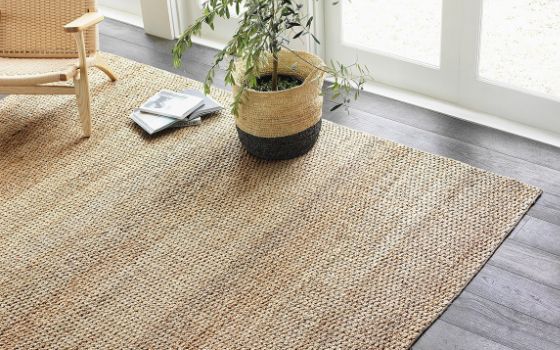 Jute rugs are a kind of rug that provides intrinsic natural beauty to any place where they are placed. It doesn't matter whether they are placed in high traffic areas at home or in moderate traffic areas. Jute rugs are mostly made of dried plant fibers, along with which they are also not colored and left in their tan shade which is their original shade. Just like hemp or flax jute rugs have durability and due to this, it has a long life which is useful when it comes in the woven form. Jute rugs are maintenance-free, but also there is some form of care which you have to take that will make it suitable for some locations and not suitable for other locations. Continue reading to know more. 
Natural, Soft & Durable
The fibers of jute rugs are natural, soft, and also durable. If you ever want to choose indoor rugs which are also reasonable then you should choose a jute rug. It is because it mostly suits inside the house. Jute rugs are also very pet friendly. Apart from that, it is relatively clean and to clean it you only require a vacuuming in most of the cases. Due to its original tan color, it mixes well with several types of décor which includes a natural element to the room where you have placed the jute rugs. 
Mixed with Chenille
Jute rugs are also a kind of rugs which is a bit thicker compared to other natural fiber rugs like that of sisal and seagrass. Plus, it is mixed with chenille, so that the rug can be created soft enough for a child to play on the floor. Jute rugs are very much durable but it doesn't suit in every place at home. It is because of its absorbent nature which is due to its natural fiber. And one of the things that you should take note of is that you cannot use the jute rugs in damp and moist places like a bathroom mat or kitchen etc. where there is the use of water. 
Avoid the Places of Water
Using the Floorspace jute rugs in an area where there is water can make it moldy, mildewed or also it can make the rugs fall apart. You will also notice that on the top of the jute rugs there is no dust. Dust doesn't easily settle on the jute rugs. It can happen that in the woven texture of the rug dust can settle which can be easily removed by vacuuming with a brush. All you have to do is vacuuming from all directions in the rugs to remove most of the dust. 
Avoid Sunlight
And you should also note that if the rug has a binding then don't do vacuuming on the stitched area. This will prolong its life. Finally, a jute rug cleaning cannot be done with steaming as moisture can cover up the rug giving chance for mildews and mold to grow up. Also, don't use rug cleaners and spot cleaners, as this can spoil the natural color of the jute rug which is the original tan color. If possible avoid exposure to sunlight.