Advantages of wearing a shapewear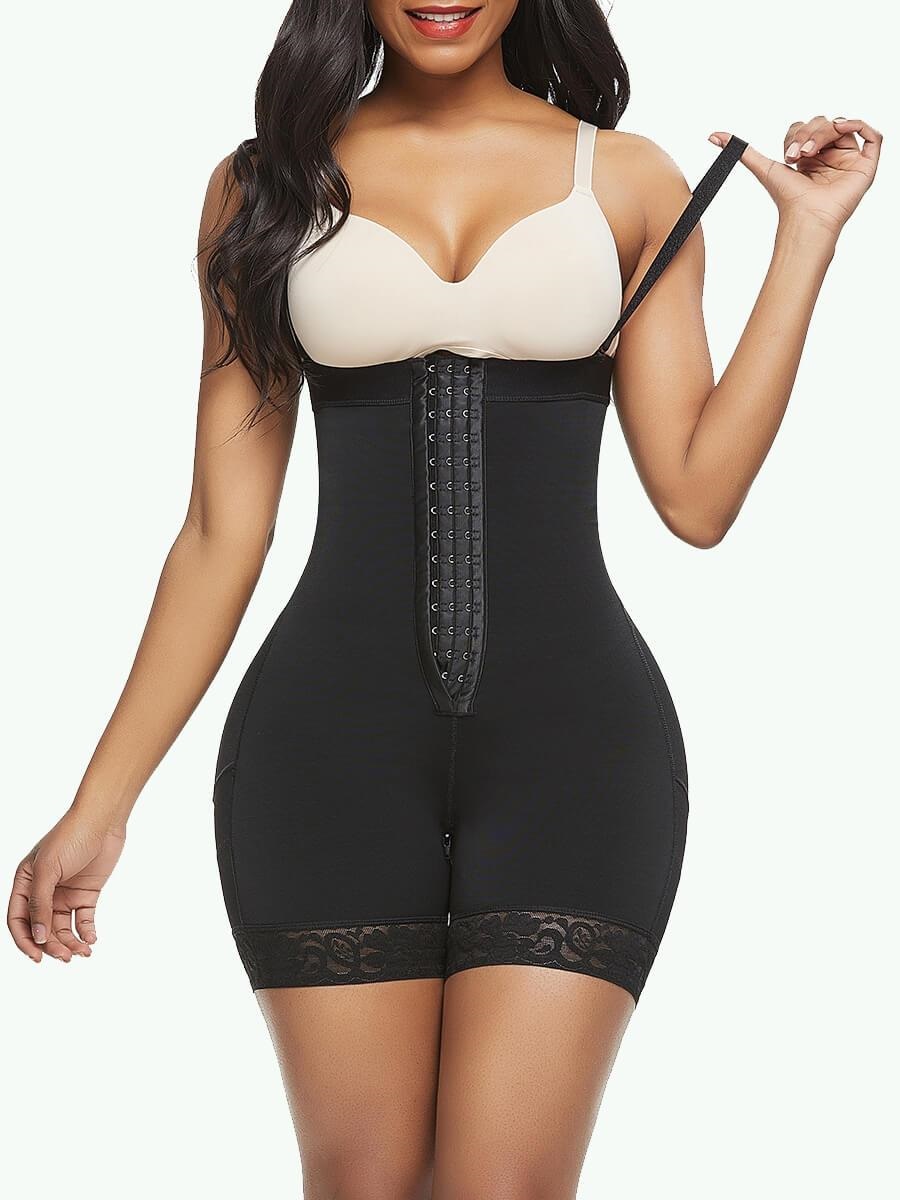 The hourglass figure is a dream that a lot of women in this world want to achieve. But, no matter how badly you want it, you cannot achieve it overnight. But worry not! You do have a helping hand. Yes, shapewear makes your figure looks so flawless and flattering in any dress you desire to wear.
Shapewear is a compression garment designed to alter your body shape to get a flattering silhouette. Shapewear compresses your belly, thigh, buttocks and back to offer a slimming figure. In simple words, you can easily forget about your belly pooch, muffin top, love hands and wear your favorite body-hugging dress and look your best.
From fitted dresses to skirts and tops, you can wear anything your heart wants. Just team it with the right type of shapewear. What's most appealing about shapewear is that it doesn't just offer efficient results, but it is convenient to put on and can be worn comfortably throughout the day. Just make sure you educate yourself with the right information before you buy shapewear online. With the Black Friday shapewear sale around, you can definitely lay your hands on some of the most effective shapewear at highly slashed rates. But, first, you need to find the best shapewear for you.
Shaping panty: It flattens your belly, slims down your waist and offers an even, comfortable foundation under most of your dresses.
Thigh slimming shapewear: It slim your thighs and offers a lifted butt to offer a flattering look in skinny jeans and other tight-fit dresses.
Shaping vest: It flatters your figure with a sleek, smooth waistline and doesn't restrict your daily activities in any way.
Body shaper: If you are looking for an overall slimming result, then you should choose a full body shaper. It covers your bust, butt, midsection, waist and back, showing offer an appealing, sleek silhouette in most dresses.
Benefits of wearing a shapewear
Feel good about yourself: The first and foremost benefit of wearing shapewear is that offers a smooth, bulge-free flattering figure. The freedom to wear your favorite dress without being conscious about your body is a blessing in disguise. It boosts your psychological confidence too.
Best fit with old and new attires: Yes, you got it right! Whether you want to try your old favorites or buy new dresses, all you need to do is wear a shapewear underneath and you are good to feel fit and confident for any dress. You can confidently fit into then and look leaner, better and fitter with a contoured waistline.
Motivation: When you see your flattering physique and receive compliments for your body, you will feel motivated to do things to lose those extra pounds and get a sleeker look. You can also make lifestyle changes and diet plan changes accordingly.
Posture support: You can use a medium or high-control shapewear to compress your body. It will lift your spine and offer efficient alignment. It trains your body to sit straight and not in a hunched position while working on your desk, thereby improving your posture.
Slim shapewear has been a staple for years all across the globe, so, buy them online for all the right reasons.