Best Coffee Table Styling Ideas for Home & Office Use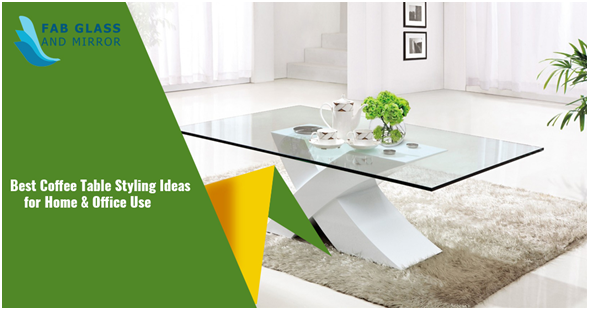 Glass coffee tables in the modern era have taken over from contemporary wooden and plastic designs. Most home and office owners prefer glass designs due to their ease of cleaning using sanitizers. This, therefore, ensures the environment around the office or home where the glass coffee tables are placed remains hygienic. When you are deciding on the design of the coffee table that you need to install in your office or home, you need to find out about the trending designs. Having trending designs makes your home or office look trendy and classy. Having the best designs can also improve the image of your office to visitors. This will work out well if you place the glass coffee table in your living room or office waiting room. If you are looking to find out the best coffee table styling ideas that you can embrace for your home or office, you will find this article useful. Please read on to find out more about the trending coffee table styling ideas for coffee tables.
Aquarium coffee table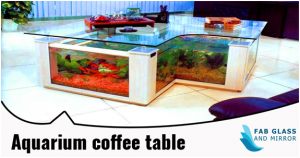 Have you ever thought of transforming your living room or office waiting room into an attractive site that will catch the attention of everybody? Well, having a glass coffee table with an aquarium design can help you transform the interior décor of your office or living space. Usually, the glass table is made in the form of an aquarium, and the top is made of tempered clear glass. The aquarium may be framed or frameless depending on how sleek you want your coffee table to look like. However, to avoid the table looking clumsy, the frameless design is most popular among modern property owners.
The Aquarium is designed to fit precisely into a particular space within your home or office. You may have a confined space that may not fit a large coffee table aquarium design. You will thus be required to take precise measurements of the space that you need to set it up and have it designed by experts to fit into space. The type of fish to be placed in the glass coffee table aquarium should be carefully selected. If you want to make, the room look inviting and interesting, consider buying the colorful decoration fish species. You will like the outcome of the interior design in your home and office.
Coffee table with newspaper rack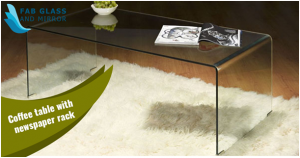 Having your newspapers well presented to our visitors in the office is a positive thing. Most visitors are forced to wait in the waiting room before they are served for longer periods. Having a glass coffee table that has a magazine or newspaper rack can help in ensuring that you provide comfort to your visitors at all times. Usually, the newspaper placed on the rack is updated every day to ensure that visitors have the latest content at their disposal. They read them as they wait which is also an excellent way to chase boredom and keep the environment comfortable for all visitors. This design is most suitable or uses in offices that are busy with many visitors coming in every day. You may need to identify a strategic position to place it so that the magazines are accessible to everyone.
Having artifacts that are invaluable in your home or office is an admirable thing. Most homeowners like to display such invaluable things to their visitors through display cabinets. This concept can be introduced in the design of coffee tables for living room or office. Ideally, the table is designed like a rectangular box which can be opened from the side using a sliding glass door. The top of the glass table is made of clear glass which makes it easy for an individual to view through it. In the lower tier, the artifacts are placed on it and enclosed by the four glass panels surrounding the table.
The artifacts should be arranged in a way that they are visible to the visitors. To make it more spectacular, the stands of the glass tables should be no more than 4 inches high to make the table remain in a low position which improves the visibility of the artifacts. Also, it is recommended that such a glass table should be completely frameless. This eliminates any form of obscurity that could have been introduced by frames.
Having limited space in your home or office can be challenging when you want to buy new furniture. Most home or office owners prefer having uniquely designed coffee tables for home so that they can save on space. A retractable glass coffee table is made of two parts of glass table tops with stands that can slide on each other. When in a small space, one part of the table is slid under making it look like a single glass panel. However, when you have visitors, and you would need more space for the coffee table, you need to slide the glass panel which is hidden on the top panel to make it wider. This design is mostly created in rectangular shape due to the need to create more spec to be used by visitors in your home. A precaution when operating this glass coffee table for home is that you should avoid making rough movements which could cause damage to the two glass panels. They should also be tightly fitted together to avoid any injuries as they are extremely delicate.
Rectangle coffee table is
an ideal centerpiece to be placed in your office waiting room, employees' common room or your living room at home. The mirrors should be highly reflective to avoid any distorted images that may form. To make it more interesting, you may place a flower vase on the coffee table with attractive flowers
Getting the best coffee table styling ideas for your home can be challenging. You are required to research on the best trending designs before you decide to embark on the DIY project or buy the glass coffee tables from a dealer. When you are in need of an upgrade, you should consider buying a glass coffee table that is different and better than what you have in your office or home. If you are not familiar with the designs available, you can always visit dealers such as fab glass and mirrorwho will give you advice on available popular stylish trends.