Blank T-Shirts for Reselling: How to Source and Market Your Own Apparel Brand"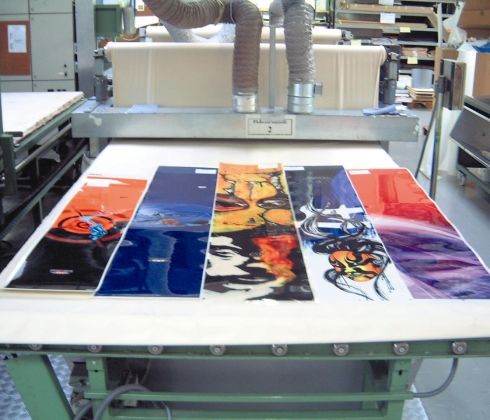 Starting your own apparel brand can be a challenging but rewarding endeavor. One of the key elements to success is finding the right blank t-shirts to resell. In this article, we will explore the different options for sourcing blank t-shirts and how to market your own brand effectively.
Sourcing blank t-shirts can be done in a variety of ways. One of the most popular options is to purchase them wholesale from a supplier. This allows you to buy t-shirts in bulk at a discounted price, which can save you money in the long run. When choosing a supplier, it is important to consider factors such as quality, price, and turnaround time. The Gildan 5000 is a great option when looking for a high-quality and affordable t-shirt, and can be found through many wholesale suppliers.
Another option for sourcing blank t-shirts is to purchase them directly from the manufacturer. This can be a more expensive option, but it allows you to have more control over the quality and customization of the t-shirts. For example, if you want to use a specific type of fabric or print method, purchasing directly from the manufacturer can give you the opportunity to make these requests.
Once you have sourced your blank t-shirts, the next step is to create and market your own brand. One of the most important things to consider when creating a brand is your target market. It is important to understand the demographic you are trying to reach and tailor your branding and marketing efforts accordingly. This can include things like the design and style of your t-shirts, as well as the marketing channels you use to reach your target audience.
One effective way to market your brand is through social media. Platforms such as Instagram and Facebook allow you to reach a large audience and interact with potential customers. You can use these platforms to showcase your t-shirts and provide information about your brand. Additionally, you can use Instagram to collaborate with influencers in your niche to increase brand visibility and reach a wider audience.
Another important factor to consider is color options. Some brands may only offer a limited range of colors, while others may offer a wide variety of shades to choose from. Gildan offers a wide range of colors to choose from, giving you the flexibility to create a cohesive and visually appealing line of apparel for your brand.
When it comes to marketing your brand, it's important to focus on creating a strong visual identity. This can be achieved through the use of graphics, typography, and color. By incorporating these elements into your designs, you can create a unique and recognizable brand that stands out from the competition. Additionally, you can use social media and influencer marketing to reach a wider audience and build buzz around your brand.
Another key aspect of building a successful apparel brand is to offer a range of sizes and styles. Gildan offers a wide range of sizes, including extended sizes, which can help you reach a larger customer base. Additionally, by offering a range of styles, such as tank tops, long-sleeved shirts, and hoodies, you can expand your product offerings and appeal to a wider range of customers.
In conclusion, reselling blank t-shirts can be a great way to start your own apparel brand. By understanding the different types of fabrics and their uses, you can source the perfect shirts for your brand. Brands like Gildan 5000 offer a wide range of options for customization, making it easy to create a unique and high-quality product. With the right marketing strategy, you can build a strong brand and establish yourself in the competitive apparel industry. Remember to always research your target market, stay updated on trends and invest in high-quality shirts to ensure customer satisfaction. With hard work and dedication, you can turn your passion for fashion into a successful business.