Everything you Need to know about MP Land Record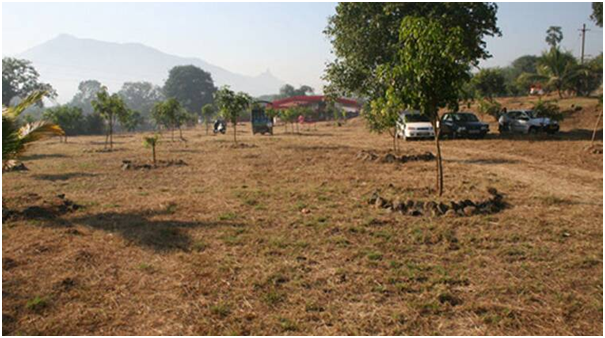 Land records document multiple information like sale deeds supervised by different departments of the government. It also involves the Tenancy and Crop Inspection Register (RTC), Record of Rights, etc., among vital-land related details.
Previously, landowners were mostly acquainted with the manual procedure of supervising land or property documents. This often led to errors and losses in record keeping. So, to develop a centralised land record management system, the Government of India launched the Digital India Land Record Modernisation Programme (DILRMP) in 2008, which targets to digitise and modernise this entire system.
Residents of Madhya Pradesh can now check their MP land record documents, maps, reports etc., through an online portal named Bhulekh. Whether it is a document related to an agricultural plot or a non-agricultural one, an individual must check all land-related documents to avoid any future discrepancies.
What is Bhulekh MP?
Launching an online portal regarding land records digitalisation was a major step towards establishing transparency in the system. India has been facing an economic crisis due to land dispute issues for a long time now. The purpose of launching this web portal was to eradicate this issue permanently and enable individuals to keep track of their MP land record periodically.
This online convenience has allowed landowners to check all the necessary land-related documents and also utilise them to apply for home loans. Land records include details of ownership rights, land dimension, plot information etc., and these factors should be studied properly before purchasing any property.
Benefits offered by Bhulekh web portal
Individuals can download documents related to MP khasra khatauni.
It keeps individuals away from the hassle of visiting the government offices time and again to access land records.
This portal provides accurate and registered MP land record to users.
One can conveniently update personal details or change address at his/her convenience.
These documents are genuine and help support an individual's land ownership, plot details and area to lending institutions.
This ends the hassle of legal work and simplifies acquiring the documentation required to support home loan eligibility criteria for salaried individuals and self-employed individuals for quick application.
Apart from these, borrowers working in the real-estate sector can assess MP land authenticity and value using this portal. Accessing these documents require no extra charge, while downloading them makes the loan documentation swift and prompt.
On submitting these documents, borrowers boost their chances to avail housing loans to quite an extent. Existing customers of financial institutions can, however, skip the documentation process while applying for the loan.
Leading NBFCs provide these offers to help streamline the loan application process. These offers are applicable on various financial products, including home loans, loans against property, etc. Check your pre-approved offer by submitting essential details like your name and contact number.
Steps to check the MP land record
To make the process to check land records simple for the residents of MP, the state government has introduced the Bhulekh portal. Follow these steps below to check the land records via this portal –
Step 1 – Visit the online portal of MP Bhulekh.
Step 2 – On the home page, look for the "free services option". Select the link and redirect to the map page
Step 3 – You will find several options like application form, map copy, Khasra, B-1 etc.
Step 4 – Select your preferred option or click on the district in the map for particular data.
Step 5 – Enter the Khasra or Bhuswami number in the given section.
Step 6 – You will get a verification Captcha code, and by entering the code, you will be able to get the details related to Khasra Khatauni.
By following these steps, individuals can check their land record details in the most convenient way. These documents are essential for individuals planning to apply for home loans in the near future.
So, while decoding a home loan process in India can be a bit complicated, acquiring property-related documents can be streamlined. By accessing the MP land records via Bhulekh, individuals can complete the documentation process without depending on the manual system.