Everything You Need to Know About REIT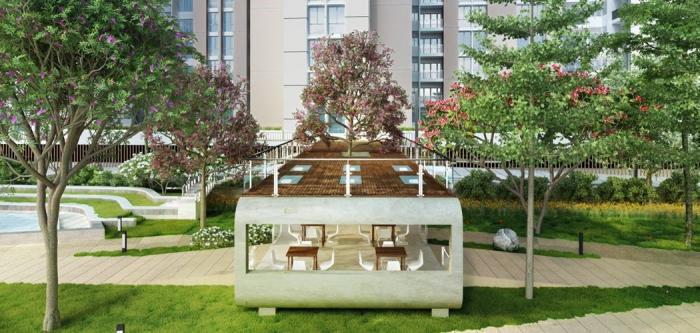 India's GDP is projected to clock a growth of above 7% in FY 2019-2020. This growth rate is accompanied by a rise in the income level of the masses and the rising demand for different kinds of investment avenues. Real estate is one such instrument that offers lucrative returns on investment with relatively lesser volatility.
Projects like Assetz 63 Degree East are seen as one amongst the most attractive properties in Bangalore as it offers a perfect blend of a luxurious lifestyle and the goodness of nature.
REIT (Real Estate Investment Trust) is the latest to join the legion of investment options available to investors in India. This article will help you to learn everything about REIT and how it can be beneficial for you.
What is REIT?
Easy availability of home loans, growth of the IT sector and demand for improved lifestyle has spurred the demand for residential apartments in India. REIT (Real Estate Investment Trust) captures this demand for investment and growth in the real estate sector. It is an investment vehicle, just like mutual funds, that invests in Grade A commercial properties i.e. rent-generating office spaces in India.
REIT can invest 80% of its funds in completed projects and the remaining 20% in a combination of projects under construction and equity shares. It will be listed on stock exchanges and traded like securities, so investors will be able to purchase units in REIT from the primary market (IPO) as well as secondary markets.
Residential properties have not been included as an asset class under REITs currently since there is a lack of well-defined rental policy in India for that segment. Going forward, the scope of investments under REIT may cover hospitality properties, hospitals, industrial parks and SEZs.
Expected returns from REIT
Owing to its steady stream of rental income from 80% of its investments, returns from REIT are far less volatile as compared to stock market investments. Its return generally ranges from 8 to 10% per annum, with a potential to go up to around 14% for prime locations.
Taxability
REIT generates two types of income for its investors – dividend income and income from capital gains. As per the mandate, the trust has to distribute 90% of its net distributable cash flows to the investors as dividends twice a year. These dividends are tax free in the hands of the investors.
REIT: A boost to the real estate sector
As REIT investors seek to invest in Grade A commercial properties, the development of this segment is expectedly boosted after its launch. The builders may exit from their projects as soon as the construction is complete, with their investments getting liquidated faster.
Factor impacting investments in REIT
Currently, REITs as an investment avenue are taking baby steps in the financial arena. The following factors will determine the direction of its progress:
Regulations as to the listing and disclosure are quite stringent in India. Relaxing them a little will boost investments in REIT.
The growing state of economy and employment of the masses will impact the demand for housing as well as commercial real estate space positively and vice versa.
So, with REIT, the investors, as well as the builders, are set to receive more benefits on real estate developments or investments. If you're looking for apartments for sale in Bangalore, you can check out Assetz 63-degree east review. It offers affordable housing apartments with all basic facilities and luxurious amenities.