How to Remove Oxidation from Chrome Surfaces?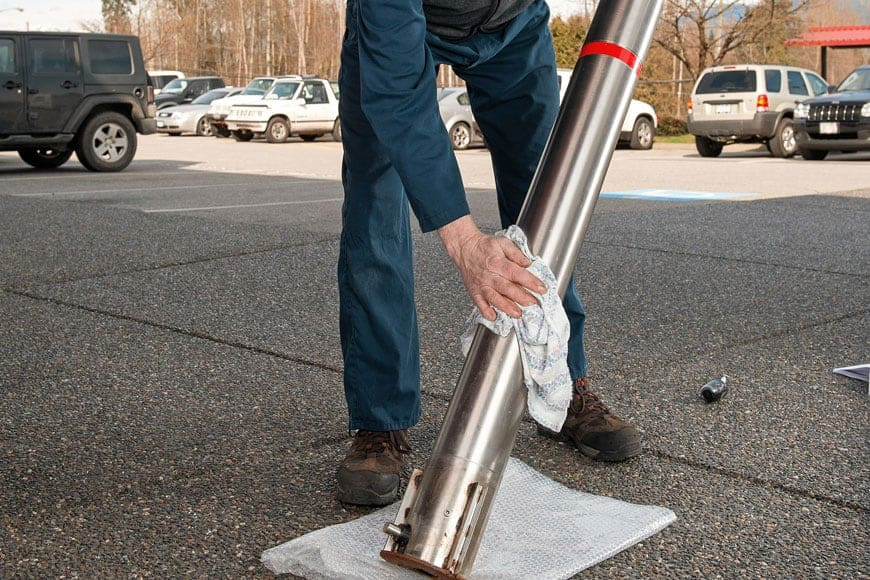 Chrome is the best thing to add shine to your car's bumper and rims. But, not maintaining and restoring it can take away that shine after some time. So, to ensure that the chrome lasts longer, you have to try out some good chrome restoring methods apart from using the best chrome cleaner for it.
Also, we know some of you might be doing it for the first time. So, use this blog to learn different ways to clean rust from the chrome and choose the appropriate one according to your needs and convenience.
Different Methods of Removing Oxidation From Your Car's Chrome
Restoring chrome is something you can do on your own without a professional's help. So, if you plan on doing this at your home, here are a few methods you can choose from:
Soap and Water– For this, you will need a bucket filled with hot or warm water to make the job easy. Put some soap in it and use a non-abrasive sponge to clean the chrome. Make sure that you use a car-specific detergent for cleaning as it won't damage a part of your vehicle. Additionally, you will need an old toothbrush to clean the areas that are hard to reach.
Chrome Cleaner– Another best way of cleaning your car's chrome is using a chrome cleaner. You need to get the best one from the market and apply some amount to the chrome. Use a non-abrasive sponge to scrub it well and rinse it with water. If you have different cleaners, use the light ones first because chrome is fragile, and you don't want to damage it. In case these liquids fail to give you desired results, only then use the tough ones.
Chrome Polish– Apart from using a cleaner, you can use the best chrome polish for the job. For this, you will need a towel and put some polish on it to scrub the chrome well. Make sure to rub it in a circular motion. If there is rust on the chrome you want to remove, you will need a steel wool scrub for it. Use it to dust off as much rust as possible and clean it with water, after which you will apply chrome polish to enhance its appearance.
Aluminum Foil– If the rust on chrome is bothering you, use aluminum foil to remove it because it reacts chemically with corrosion. First of all, clean the dust and debris from the chrome using soap and water. Now, dip the foil into saltwater to speed up the process and scrub the chrome with it. As you do this, you will see the corrosion going away. In the end, use a clean towel to remove the residue of rust and reveal the shining chrome.
Each of these methods is affordable and efficient to give you the desired results. You only need to choose the one according to your requirement. Also, try to do the chrome restoring process frequently to prevent the rust from getting tough on your car's chrome and keep your job easy.
Furthermore, if you are looking for the best chrome cleaner for your car, get it from Quick Sheen. They understand your needs and serve accordingly. They have an impressive collection of cleaners and other products for your car's maintenance. You only need to be sure about your requirements and surf through their products to make the purchase. Their cleaners are reliable and affordable. You can try them on your car to see the results and let them be your forever favorite. So, don't hesitate before giving them a chance they deserve.