Learn about 2022 GMC Canyon's Compelling Powertrains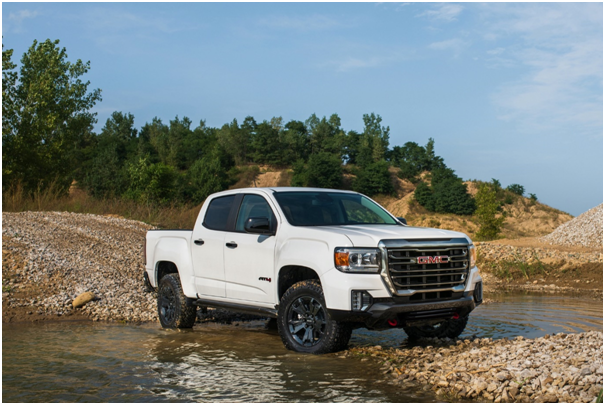 GMC Canyon is a powerful pickup truck that has gained popularity since its launch. With each passing generation, GMC has managed to improve their pickup to a point where it is considered by many to be one of the best in its class.
Thus, before contacting Rexburg GMC dealer to check out this vehicle, take a look at the compelling powertrains that this pickup is equipped with. The details will show why people prefer choosing this pickup over others.
Powertrains of 2022 GMC Canyon
Three different engines are provided for the 2022 GMC Canyon. Depending on your preference, you can choose any one of these. The standard engine provided for this truck is a 2.5L four-cylinder engine. It is not as powerful as the other two but gets most jobs done efficiently.
The most opted for are the V6 and diesel variant of 2022 GMC Canyon. The V6 3.6L is the best engine that can be fitted under the hood of Canyon. It is paired with anautomatic 8-speed transmission and generates a huge 308 horsepower. One of the most amazing aspects includes cylinder deactivation of V6 model. It helps in offering better fuel efficiency. In addition, this is one of the fastest among all mid-size pickups available currently.
The diesel version is ideal for people looking to have a truck that will offer adequate acceleration and power but will have great fuel economy as well as sufficient towing ability. The diesel engine is polished enough to ensure that it offers a great riding experience.
Ride quality offered by this pickup is similar to its rivals in the mid-size truck category. However, a remarkable balance can be felt between firm and soft damping. Even on rough roads, this vehicle will soak up imperfections easily and mute harshness that is unpleasant for people. In short, even bumpy roads offer a great driving experience when you are inside a 2022 GMC Canyon.
If an individual is looking for off-roading capabilities, then its AT4 version is the ideal variant as it is hooked up with an upgraded suspension. Even on highways, this truck feels relaxed and stable.
In addition, when driving inside a city, its agility and smaller dimension are responsible for easy maneuverable in tight confines or congested roads. Also, its firm braking system allows people to have responsive feedback when driving this pickup.
These are the fascinating powertrains that you have to choose from when buying a 2022 GMC Canyon. You can get a test drive and know details of towing and more when in Rexburg GMC dealership.
Price set for 2022 GMC Canyon
The Elevation standard is base trim of Canyon, which costs $28k approximately. Elevation is next in line that is priced at $31,495. The AT4 will cost an individual $39,545 and Denali will cost $42,345.
You can buy the Denali trim if it is within budget or else get either AT4 or Elevation for an ideal driving and towing experience. So, visit a dealership and choose a trim once you are satisfied after a test ride.