New 2024 Heartland Trail Runner 30RBK: Things You Need to Know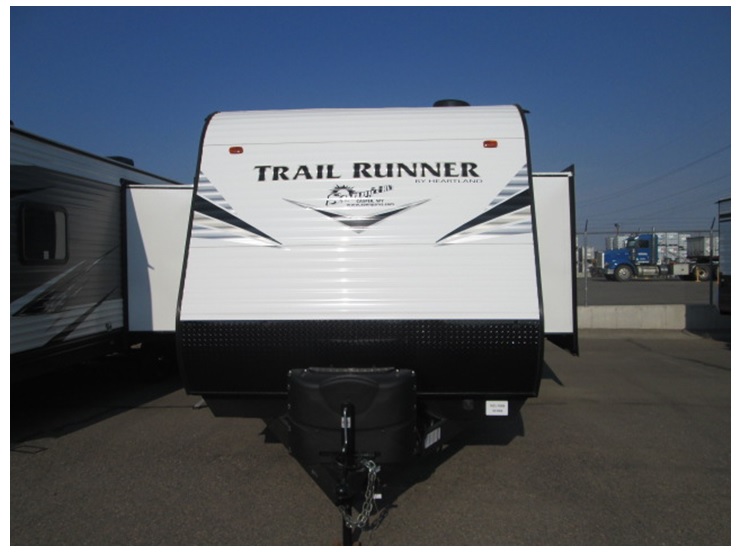 The 2024 Heartland Trail Runner 30RBK is a family-friendly, comfortable, and adventurous RV. This new caravan from Heartland is an accommodating haven for families of all sizes, allowing them to relax comfortably while exploring the great outdoors. The Trail Runner 30RBK has rapidly become popular for families seeking a comfortable and convenient motorhome to embark on exciting adventures.
Curious to know in detail? You can visit Boone Motorhome dealer for a complete guide. Alternatively, read this article for a basic understanding.
Things You Need to Know about 2024 Heartland Trail Runner 30RBK
This caravan is a prime example of Heartland's commitment to offering the ideal living space for any outdoor excursion. Some important features of this model are:
A Spacious Oasis of Comfort:
When you enter the Trail Runner 30RBK, you won't feel like you're in a caravan. The main suite's residential 60″ x 80″ queen bed, extra-large closets, in-built CPAP storage, and wireless mobile phone chargers, all attest to the room's commitment to guest comfort. The wood-grain floors, exposed brick walls, and energy-efficient LED lighting give the space a modern farmhouse vibe, perfect for unwinding after sightseeing.
The Trail Runner 30RBK is family-friendly because of its well-thought-out interior design. The kids will love playing in their own space, a private bunkhouse in the back with a flip-up bunk over a table and another bunk bed. The master bedroom is in front of the house and features a queen-sized bed with storage space underneath. Wireless mobile phone charging stations help keep the house neat so families can spend more time together, creating memories.
Outdoor Cooking and Other Culinary Excursions:
The Trail Runner 30RBK has a residential-quality kitchen that any chef proudly uses. A 10-cu ft 12V refrigerator, a microwave oven and a flush mount 3-burner hob are just some stainless-steel amenities that make cooking great meals on the road possible. The outdoor kitchen in the trailer has a griddle, so campers may enjoy the pleasures of outdoor cooking while gazing at the natural wonders surrounding them.
New and Improved Exterior Elements:
The Trail Runner 30RBK's exterior is a testament to its stylish and practical design. The aerodynamics of the caravan are improved by the hybrid aluminium front profile, which also improves wind and water deflection, increases strength, and decreases tongue weight, with 57 cu. Ft. of pass-through storage, families can carry all their camping gear and go on any trip with nothing holding them back.
Extremely Convenient and Risk-Free:
The Trail Runner 30RBK prioritises its passengers' security and comfort. Propane alarms, break-away switches, dead-bolt locks on entry doors, smoke alarms, numerous egress windows, fire extinguishers and carbon monoxide alarms are just some of the lifesaving devices installed in the caravan. Features like a 20-foot electric awning with LED lighting, a backup camera setup, and roller blinds in the main living space make camping more enjoyable and less stressful.
Choices for Individualization:
Heartland knows that every family is different, so the Trail Runner 30RBK has various add-ons. A 15,000 BTU air conditioner, power tongue jack, and a two-sleeper hide-a-bed are all available as upgrades for families that need more space. These choices allow families to personalise their camper van to suit their tastes and requirements.
Conclusion:
The 2024 Heartland Trail Runner 30RBK revolutionises the idea of family vacations. It's more than just a trailer—it's a mobile sanctuary where families can grow closer, make lasting experiences, and see the globe. Thanks to Heartland's careful planning, cutting-edge engineering, and unwavering dedication to safety, the Trail Runner 30RBK makes every trip a pleasure. Visit Boone Holiday Rambler dealer now for more info on this model.