What you should know about The 2022 Cruiser Shadow Cruiser 215RBS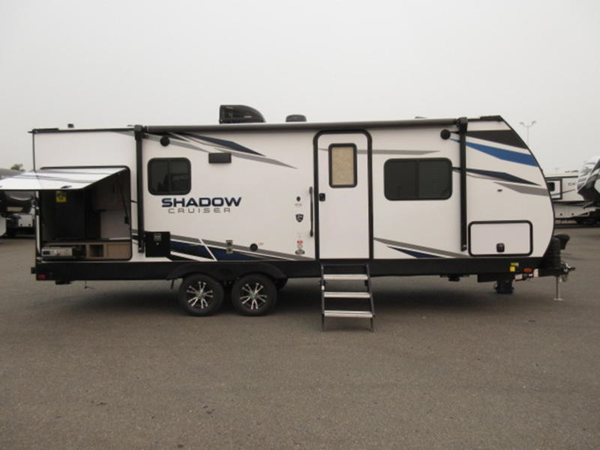 People looking to opt for the RV lifestyle are getting the 2022 Cruiser Shadow Cruise 215 RBS nowadays. From private bedroom to walk-in pantry, dual entry, sliding bed of King size, and more are available for people choosing this trailer.
To get a first-hand look and check out all details of this vehicle, you need to contact Des Moines travel trailer dealer. However, you can check out a few details about this trailer below. Have look!
Dimension of this trailer
This trailer's dimension is huge enough to accommodate people easily. The length of this trailer is 28 feet and 11 inches. The exterior height and width are 10 feet 11 inches and 8 feet 1 inch respectively. However, the interior height is 6 feet 9 inches, which will still offer ample headroom for people inside this trailer.
The hitch weight is 516 pounds while the gross and dry weight is 7516 pounds and 5606 pounds respectively. Such numbers show, how exceptionally good this trailer is for the RV lifestyle.
Features and amenities
The water capacity of this trailer is immense; 44 gallons (freshwater), 30 gallons (black water), and 60 gallons (greywater). Such water capacity makes this trailer an immediate favorite of people.
Apart from this, the trailer also offers amenities like double door refrigerator (size-10.7 cubic feet), 3 cooktop burners, and a furnace with 30,000 btu. Moreover, 5 people can sleep inside as there is a sliding king size bed available along with other spaces for a peaceful sleep whenever required.
Also, there is a standard shower and electric service is available due to the 30-amp power. In addition, 2 LP tanks are provided, which can hold 20 lbs maximum. The water heater type present is electric/gas and has a capacity of 6 gallons.
Lastly, it has a single slide that people can fold to have additional space to stretch their legs after a long day and also can use it as a dinette where everyone can gather around and have dinner together.
Chassis and cabin
The build of this chassis is sturdy. The trailer has a structural powder coated beam frame along with solid steps for entering the cabin, powerful stabilizer jacks, etc. The aluminum 5-sided framing and underbelly insulation make it easy for travelers to enjoy a trip irrespective of the season. In addition, the seal slide surrounded system with a rain gutter is an unspoken advantage.
Apart from the amenities and features, the interior is created using plywood floors, pet place, dual ducted A/C system, and more. If you want to know more about this trailer's chassis, interior design, pricing, etc. you need to contact travel trailer dealer Des Moines.
It's pricing generally starts from $45k approximately. However, to know about deals and offers from dealers, you need to visit one. Only they can tell you the exact pricing for this amazing trailer that you will need for your trip on an RV.
Hence, visit a dealer and buy it after you are thoroughly satisfied with this traveling trailer. Don't waste time anymore!