The Perks of Implementing Cloud Native Applications for Businesses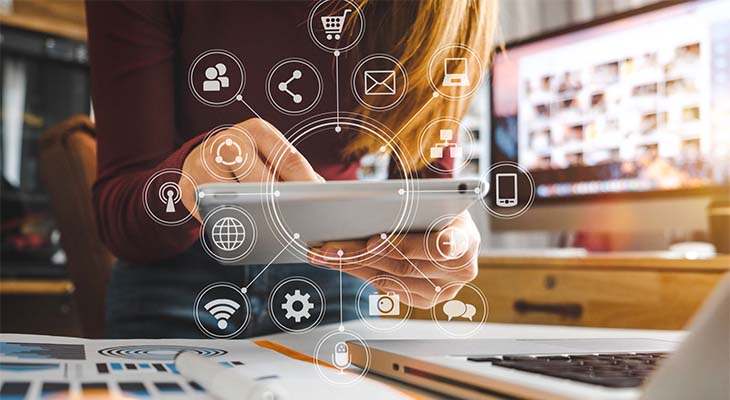 The advantages of implementing cloud-native applications for your business are numerous. Not only are they cost-effective, but they are also scalable and reliable. Moreover, they are also simple to manage.
Cost-effective
Cloud-native applications can reduce development costs by using serverless platforms. Instead of building whole applications from scratch, developers can create small pieces and reuse them on future projects. This helps reduce the cost of development and time. Furthermore, cloud-native applications are scalable and agile, so they can quickly accommodate business needs. Implementing cloud-native applications requires a good team of experienced developers, including internal resources, staff, and partners. This is a challenging task, but assembling a strong team can save a business time and money in the long run. Most of the cloud-native application examples use a service design — a model that seamlessly connects back-end processes in a business with the front-end application that reaches end users. These two pieces must play well together outside the company because any problems could impact the user experience.
Scalable
Cloud-native applications are built for scalability and on-demand capabilities. They have several business advantages, including agility, automation, and lower cost. For example, organizations can scale their applications with a single click without worrying about hardware or software updates. Cloud-native applications are flexible, allowing enterprises to adapt quickly to changing business demands. Cloud-native applications are architected to run on the cloud and are built using microservices. The microservice architecture makes it easier for developers to build and deploy deployable modules instead of large applications. These solutions are also more resilient, thanks to their decentralized design.
Reliable
Reliable cloud-native applications for businesses provide several benefits for enterprises. For one thing, cloud-native applications help reduce the time required to build and deploy a product, which gives businesses an edge in the market. In addition, these applications are designed with security professionals in mind and can handle the aftermath of a cyber attack. Cloud-native applications also take advantage of automation and are designed to scale easily. They also do not depend on a specific infrastructure so they can be updated independently from the infrastructure. Cloud-native applications also have more redundancy than traditional applications, so downtime is minimal.
Easy To Manage
With cloud-native applications, businesses can easily manage resources and develop new applications quickly. These applications help businesses meet the demands of a constantly evolving consumer base.
Another advantage of cloud-native applications is that they are always on and can be updated without downtime. This means that development teams can respond to customer requests faster. This increased velocity and agility have helped companies increase their mean time to deployment. This feature is especially useful for smaller businesses that have limited resources. Moreover, cloud-native applications have a built-in fault tolerance mechanism. This is made possible because these applications are made up of many microservices. These services are independently deployable and can be monitored and managed by tools from reputable companies.
Agile
Agile implementation of cloud-native applications in businesses requires careful planning and preparation:
The business must identify the key drivers of development. These must be aligned with the business objectives.
They must choose the platforms that are broadly available while maintaining portability. The chosen platforms must provide the components for cloud-native development, including container frameworks, PaaS components, integration, caching, and persistence.
The selected platforms should be configured in the cloud, followed by the app onboarding process.
The cloud-native approach can help businesses evolve faster. It provides higher agility and lower cost-to-market. Furthermore, it can help businesses scale applications quickly and provide updates instantly.