The Vivo Y15 – A Decent Feature-Packed Phone Under ₹ 15000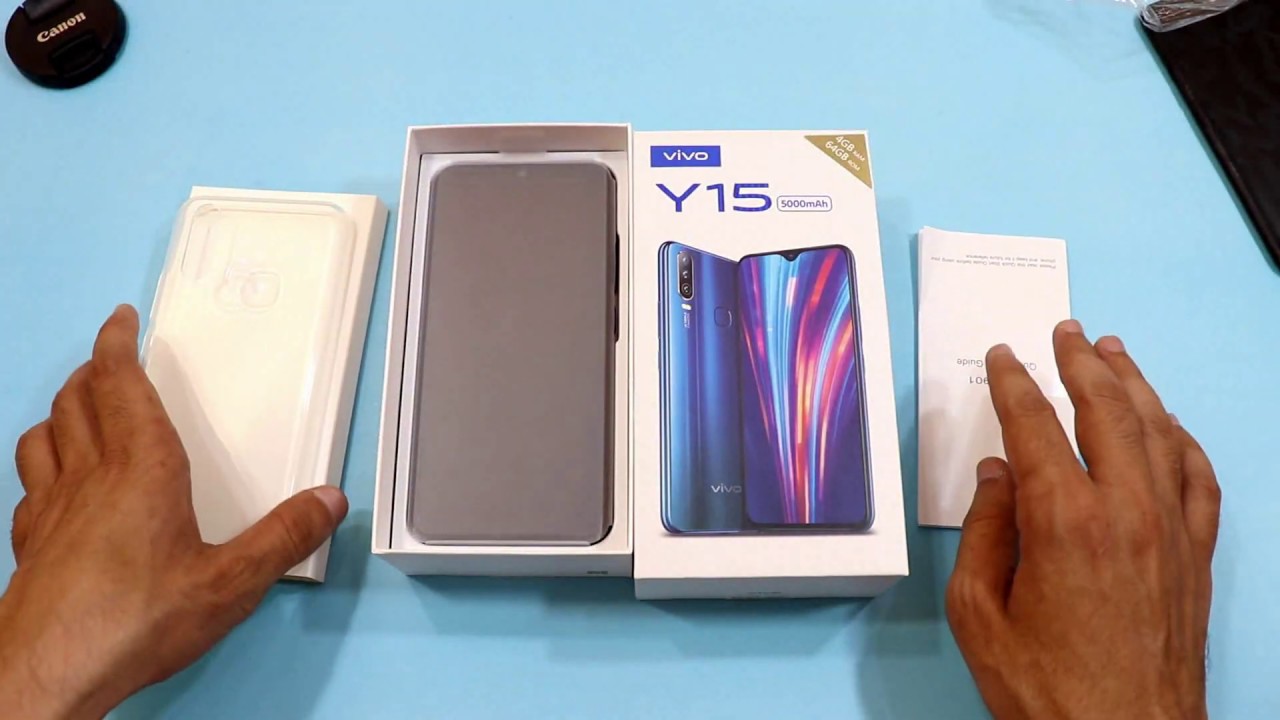 One of the most popular smartphone brands in the past couple of years has been Vivo. The reason being, Vivo phones are the most affordable and come packed with amazing features which you would generally find inexpensive phones from other brands. One such offering from Vivo is the Vivo Y15.
Vivo launched their Y15 model in May 2019. This one got sold out like cookies on a counter as this was one of those amazing phones under ₹ 15,000. The Vivo Y series has been known to offer feature-rich smartphones at an affordable cost and the same applies to this model from the series.
However, when the phone was unveiled back in 2019, there were mixed reviews on device. That is the time when Vivo only sold their phones online and did not have many offerings in store.
Some said it is not as feature-rich as compared to the other counterparts from the series. But there were some who were blown away by the specs at the price at which they were getting it. But is it really worth the money? Let us check.
Deciphering the features
Talking about the basics, the Vivo Y15 comes with a 6.35-inch display with an 89% screen-body ratio. The overall body is a plastic build, but the front is glass. It does not have a full HD screen but has a resolution of 720x1544px with an IPS LCD screen.
Battery and performance
The Vivo Y15 smartphone comes with an Octa-core processor with a Cortex A53. The chipset fit is Mediatek MT6762 and Helio P22. One of the best things about the phone is the battery. It has a 5000mAh battery which easily lasts for a day. It supports fast charging and has a special Ultra Game Mode for all gaming enthusiasts. This is definitely a good deal in phones under ₹ 15,000.
That is not it. The internal storage capacity is a decent 64GB with 4GB RAM. It has also managed to squeeze in an additional dedicated MicroSDXC slot.
Camera and additional features
Compared to a lot of phones at the price and the time that it was launched, the camera quality is quite decent. The Vivo Y15 has a triple camera. A 13MP primary cam, 8MP ultrawide camera, and an additional 2MP depth sensor. However, the selfie camera is a bigger deal with this phone. It has a 16MP wide-angle camera with a 1080p 30fps video recording capacity. It has a nice AI Face Beauty feature which makes sure the pictures clicked are all-natural and do not look tampered with. You can click good HDR pictures with the front as well as the rear camera.
There are some additional features that you get with the Vivo Y15 phone as compared to other options available at the cost. You get a fingerprint sensor which is at the back of the phone, accelerometer, compass, and proximity. Most phones nowadays have done away with FM radios. Considering the Indian market, phones with an FM radio are often sold more. Indians are used to listening to songs on the Radio and this phone does not deprive you of it.
Purchasing the Vivo Y15 – Worth it?
The number of features that the Vivo Y15 comes packed with at the cost for phones under ₹ 15,000, is definitely a good deal. It is up to you to decide whether you are ok to increase your budget a little and go for a V or an S series instead. But for the cost you are paying, the Vivo Y15 offers to be a decent phone.
You can buy it from an online portal or by physically visiting a shop. You may also buy this Vivo mobile by visiting the Bajaj Finserv EMI Store. To tell you a little about the EMI Store – it is an online store where you can buy any electronic items with the help of your Bajaj Finserv EMI Network Card and chose to convert your purchase into easy EMIs.
So, here is the verdict along with a solution for you to go and grab your new Vivo Y15 phone.