Things You Should Know Before Visiting India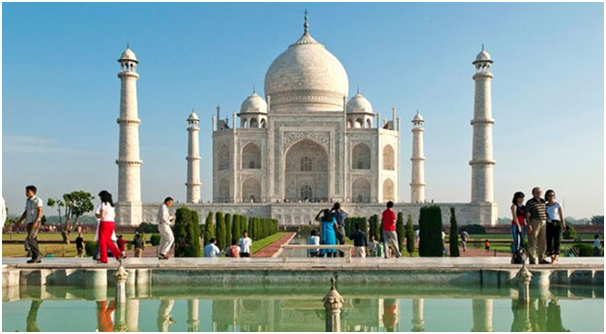 Make your trip to India even joyful with our worthy words
I was so happy to visit India but our tour wasn't that much good as I was expecting because of several things. I think we should give it another chance.  Seriously? You planned a lot, spent a lot of money and time and what you get in return? Disappointment and regret? Do you know the reason? India is fascinating for centuries and never disappoint anyone.
Surely you don't want to suffer from such a situation. Go ahead and breath in the hues of India, quench the thirst of your eyes with its beauty, live in the golden era of Rajputana of Rajasthan. Touch the TajMahal, praise the carving of Khajuraho temple, enjoy the traditions and festivals, meet up with locals in trains, taste the most delicious cuisines of the world, admire the beauty of beaches and hill stations.
There are a lot of things. Yes, it is true. Visiting India isn't a couple of day's thing. Once you landed, it starts mesmerizing you and it would be more than hard for you to go back to your place. To make your trip memorable it is suggested to pack a bit more because probably you will need to stay a bit more as none of the travellers goes back to their places ever according to their plans.
Oh, don't need to be worried about extra luggage as nowadays many cargo companies are working worldwide and offering cheap courier to India efficiently. So you are not going to pay extra for your extra luggage.
Let them do their work, they will send your luggage safe and swiftly to your hotel before your arrival in India. So from here, I am going to tell you what to do and what not to do in India if you are a first time traveller.
If you are a frequent traveller, read it also, except for a few minutes I am not taking anything from you, maybe you find something you don't know already and which probably will help you in the future as well.
Taste the heaven through India food but be careful
There is a huge list of Indian food you want to try for sure but beware of spices. Indian food is known across the world for being spicy, so it is suggested to eat less but must try everything.
Street food like masala dosa, Paobhaji, Wada Pao, snacks like samosa, pakoray, kachori, meals like butter chicken, kabab, nihari and parathay are few of them which makes your mouth watering for weeks after leaving India.
While if you are in Delhi, must visit ChandniChowk. Nothing less than a Disneyland for food lovers. You will find a range of food there in ChandniChowk. But keep it in mind, eat less to remain healthy. Avoid drinking tap water throughout your trip.
Unfortunately, India is one of those countries who do not have safe drinking water. Rather purchase mineral water every time it is good to use filtered water which is also safe and healthy to drink.
Shop more and pay less
Ladies! Yes, it is your department. Who wants to pay extra? No one. While you are in India where everything is not less than amazing and you want to purchase it but afraid of running out of budget, this tip will help you.
No matter you are white or brown, your appearance will tell Indians that you are not local. And when you wander around markets for shopping, without a doubt shopkeeper will con you.
Don't try to be smart, don't be overconfident on your bargaining skills you don't know how to deal with them. Hire a local guide for your ease. Which not only will help you for shopping but beneficial as well for throughout the touring.
Do not discuss politics, cricket and religion in India
Indians are very sweet and friendly but so emotional too. Try not to hurt anyone's emotions. With a population of billions, India is the only country where many religions are practised.
There are Hindu's, Muslims, Jews, Christians, Sikh's, Parsi's, Buddhist's, Jains and many others. Though India is a secular state but people have zero-tolerance there. Avoid any type of religious discussion there.
The second and third things are politics and cricket. There is a strong emotional attachment of every Indian with cricket specially and same with the political parties. Just to evade any unwanted and bad experience, do not talk about politics, cricket and religion with anyone.
Wear appropriate clothes
If you are solo female travellers it is highly recommended to you to cover your maximum body. Not all fingers in your hand are equal neither every man in India is kind and friendly. Where good persons live there bad ones exist also in India. Last year, unfortunately, Delhi, Mumbai and Uttar Pradesh listed as the highest ratio of rape victims.
Though lots of Indian states are not that much backwards still many minds still need to be grown up.
A night out with new friends? Not a good idea
If you do not make yourself safe and secure no one else do it for you. Though Indians are friendly but as I stated above not all fingers of your hand are equal. Society is full of both good and bad persons.
No matter how good and reliable your new friends are, make yourself safe by maintaining a reasonable space. Do not even invite strangers to your place to stay.
Drugs! A big no
If you want to enjoy your trip on the maximum level there isn't any need to hit a joint and be high. You will definitely enjoy the beauty of India even more while being sober. All types of drug are prohibited in India and seriously don't even try to get them.
Many tourists visit India and get into trouble by using drugs. Keep it in mind, if you caught by the police while having drugs you are in a big mess. There is a massive fine and 8 years prison for such a mistake.