Tips on Choosing Kitchen Cabinet Hardware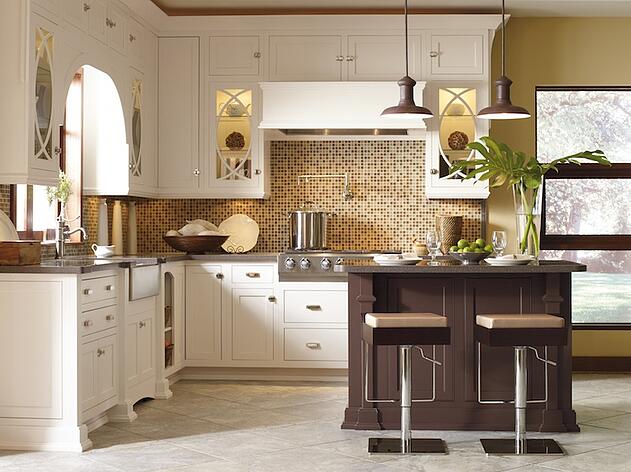 When you are undertaking a kitchen update project, you may have focused most of your efforts in choosing the major components of the project so that you may have overlooked the smaller parts such as the cabinet hardware. Although your choice of countertops, backsplashes, and cabinet materials, is the apparent attraction of your kitchen, your selection of cabinet hardware, especially the knobs, handles, and pulls will also accentuate your kitchen design.
One of the tiniest parts that you need to consider is the cabinet hardware. However, choosing cabinet hardware is not as easy as it seems. Cabinet hardware may come in different colours, materials, and finishes. You can select from cabinet hardware such as brass handles or leather handles. It is, therefore, essential to choose cabinet hardware carefully for them to blend well with the look of your kitchen. Here are the ideas that you need to consider when selecting cabinet knobs, pulls, and handles.
Type. Choosing what kind of hardware to open kitchen cabinets may seem unimportant, but these are the items that you will have to use often. You can decide to open your cabinet doors using knobs, handles or pulls. Knobs have round shapes and can create a warm and homey kitchen atmosphere. Handles, such as leather handles, on the other hand, can give your kitchen a more elegant and professional look. While the cabinet pulls, give your kitchen a more rustic and sophisticated appeal.
Style. Cabinet knobs and handles come in a plethora of styles and designs to choose from, ranging from simple angular designs to intricate drawings or etchings. It is best to select cabinet hardware that would complement or match the overall design of your kitchen. For example, if you are going for the modern look, you should choose a cabinet handle that has simple lines and angles. On the contrary, if you want a western feel to your kitchen, you can install leather handles for your cabinets.
Material and Finish. Cabinet handles also come in different materials and finishes. Cabinet knobs may come from wood, plastic, and various types of metals. You can also choose from metal handles or leather handles. The kind of material of your cabinet hardware will also complement the overall aesthetics of your kitchen. Most kitchen designers will use nickel or stainless steel cabinet hardware for kitchens opting for an industrial vibe. Bronze and brass handles will project a rustic look for your kitchen.
You should match the materials and finish of your cabinet handles to other existing finishes found within your kitchens, such as your indoor light and plumbing hardware. For example, if you have light fixtures made of nickel, then match these fixtures with nickel cabinet handles. With all the available materials and finish to choose from, you can surely find cabinet hardware that can suit the design of your kitchen.
Budget. Although cabinet hardware such as leather handles and cabinet knobs are not as expensive as other kitchen hardware, you should allocate enough budget to choose the most durable ones that you can find. Remember that your cabinet hardware will probably be used a lot throughout the day, especially if your household members are fond of cooking.
When deciding to remodel your kitchen, you most likely have decided on the major fixtures and hardware that you want to change, so why not give more thought on choosing the cabinet hardware as well?