Tips to prepare artificial flower arrangements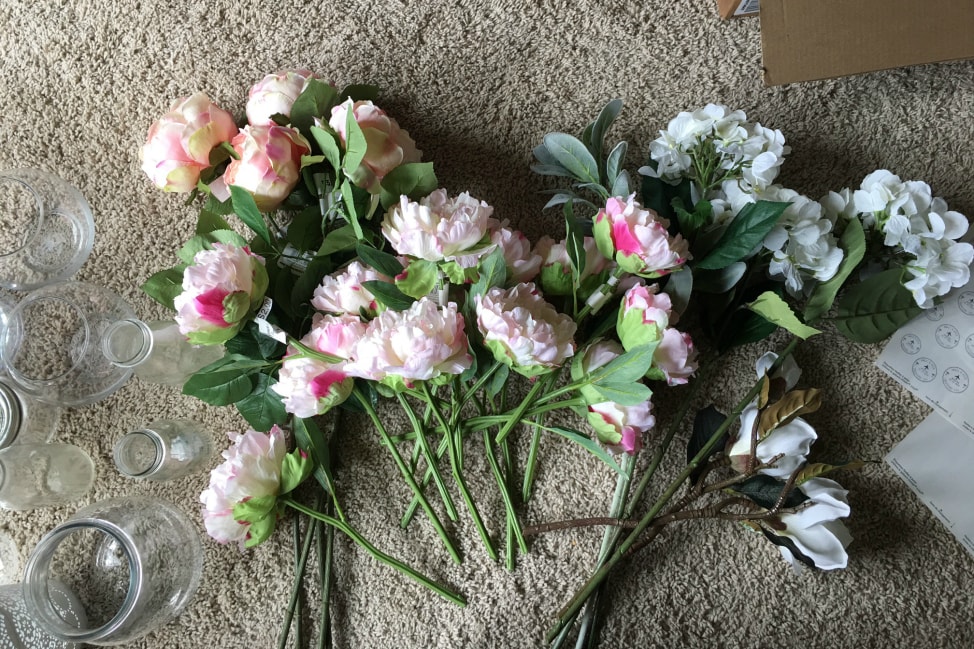 It is the desire of many people to enhance the look of their home and its surroundings and would like to spend some money to achieve the desired effect. The rooms can be made to appear fresh, interesting and appealing by including some flower and keeping them in a corner. It will completely change the décor of the place.
Tips to create artificial flower arrangements
How to prepare artificial floral arrangements is stated to be not much different when compared to preparation of fresh floral arrangements. But the tools that will be necessary to achieve the task will be slightly different. However, the fake material is likely to be much tough to work upon, so as to get a good arrangement. But the end result is likely to be long lasting and forgiving. For instance, stems can be bent easily to create flower point using artificial flowers in any specific direction as desired. It is quite true that the artificial arrangement can be expected to last for several years and just require mere dusting to retain its original beauty.
Tools required
The necessary tools are to be arranged prior to starting the arranged work and kept neatly within a simple storage container or a basket. The most important tool is the wire cutter that will be used in plenty to create silk flower bouquets. It also helps to cut down flower stems to appropriate size. For thick flower stems and tough to cut wire, side cutters will be required. Both are the essential tools with which floral arrangements can be made.
The other tools needed for creation of artificial floral arrangements include wooden picks and floral tape. For too flimsy stem and small flowers, it can be reinforced by taping on the wooden pick. Moreover, if the stem is cut excessively short, then the problem can be fixed by taping the same to long floral pick. Sahara or dry foam will be necessary to create the artificial arrangements. It is the medium to select the wooden picks and stems. With floral foam, it is possible to achieve exact flower placement and to create that balanced arrangement.
Several bouquet holder types are present which can be used for creation of bouquets. The holder selected should be designed exclusively to hold artificial flowers in its place.
The last essential component required to create artificial flowers is glue. Glue will have to be used at the foam's connecting point to secure each stem that is inserted within the foam. It is essential when creating wedding bouquets, where some flowers are likely to hang upside down.
For more information on artificial flowers online india, one can simply Google and come across numerous sites and blogs offering ideas and tips. Some sites also are known to offer colourful and exotic artificial flowers that are ready to be used just about anywhere. Its very introduction is likely to change the beauty of the place and enhance the surrounding. But the right selection needs to be made to ensure getting praise from the others.