What jewellery works best on a first date?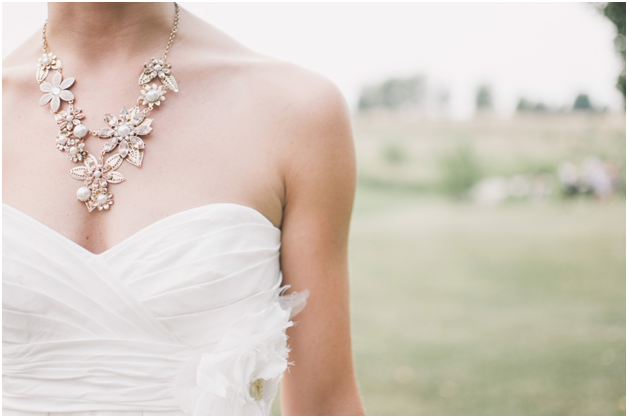 You have butterflies in your stomach, you are nervous yet excited. The weekend is nearly upon us and with it comes a first date. First dates can bring with them all sorts of questions and quandaries, but the most important thing is to relax, be yourself, stay safe and above all, have fun! There are some well known golden rules: keep your outfit simple yet flattering, not too much make up (swerve the lip gloss – nothing gets in the way of a first kiss like sticky lip gloss), and pretty hair.
But what about jewellery? We all know that accessories make an outfit what it is, but in the interests of being comfortable and confident on a first date, what to do with jewellery? Here we have a quick guide to see you through.
Less is definitely more
A first date is not the time to be dripping in gold, or to be rocking an assortment of funky costume jewellery. What you want for this evening is a statement piece, something that both matches your outfit, represents you and does not divert attention. You don't want your date distracted by four rings, an anklet and a necklace when they could be lost in your eyes.

The LBD

The Little Black Dress (LBD) is a timeless classic and just oozes class, style and panache. A go-to for a first date, the LBD is simply perfect with a piece of complementary jewellery. Keep it classic with some diamond studs, or a single ring. This combination will not let you down.
Match to outfit
Whether you are flicking through your summer dresses, or thinking about a more structured gown, the length of a necklace can help to balance the outfit. A shorter dress can be paired with long layered necklaces, and a longer hem suits the shorter, collar bone skimming necklace. Browse dresses at https://www.axparis.com/collections/summer-dresses for inspiration.
Highlight one feature

You have lots of beautiful features, highlight one with the perfect piece of jewellary. Make your eyes sparkle with a beautiful set of stud earrings, enhance your elegant collar bones with a subtle choker, or draw attention to your hands (and new manicure!) with one statement ring.
Keep it simple, keep it chic, enhance a feature and let your eyes do the sparkling.