What time does Puncch Beat Season 2 release?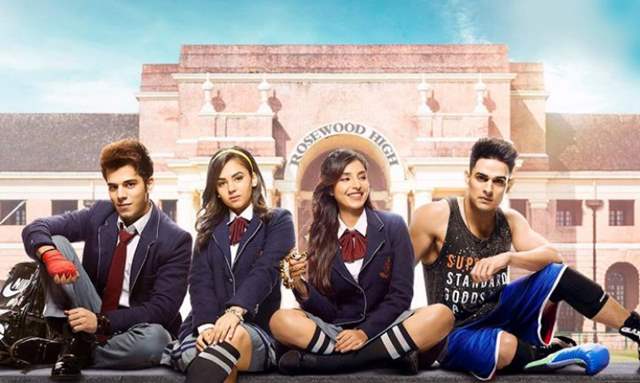 Remember ALTBalaji's popular high-school drama, Puncch Beat Season 1? Well, the show that stole everyone's heart with its punchy dialogues, vibrant costumes, and a hatke storyline is back once again. The upcoming web series has been renewed for a second season, which is all set to entertain you with a brand new plot packed with suspense and fresh faces.
In the second season of Puncch Beat, the makers will take a leap. ALTBalaji's Puncch Beat Season 2 will begin after a year of the incident that took place in the MMA fight. And hey, guess what? The death in the boxing ring will still remain a mystery for all, including the students. Aur iska khulasa karega sirf ek- Inspector Vishnu– the investigating officer behind the crime scene.
ALTBalaji's upcoming web series is a tale of mysteries that will leave you in shock with each revelation. The brand new season will see a few of the previous cast, including the lead actor Priyank Sharma and some of the popular celebrities in the industry. It is speculated that reality star Samyukta Hegde will be a part of the show.
In a conversation with Elfa world about Puncch Beat Season 2, Priyank was quoted saying, "Yes I am excited for the second and the third season. This show is very close to my heart since I started my acting debut with Puncch Beat. We all are just waiting for the script to come out and I am very excited but you guys can already see on my social media that my boxing practice has already started. This time I really want to come out as a better actor, and a better boxer for the show, so my preparations have already started. I don't want to leave any scope when it comes to my performance so will be working even harder this time. The first season honestly while as an actor I had full faith in the show, you don't know till you get feedback from your audience. And the feedback touchwood was fabulous. I am looking forward to the second season and hoping we are able to deliver better performances while we entertain our audience!"
Starring Priyank Sharma, Siddharth Sharma, Khushi Joshi, Samyukta Hegde, and many other popular actors, Puncch Beat Season 2is ready to make its way in the digital world. While the makers have stayed mum about the rest of the details, the show is speculated to go on-air in June on ALTBalaji. The series will release at midnight on the OTT platform.
Get ready to enter the world of suspense with the brand new season of Puncch Beat on ALTBalaji. How? All you have to do is download the app, pay 80 paisa per day to watch Puncch Beat 2 online. It's that simple. Get going in 3…2…1! Hurry!!