5 Major Specifications To Help You Choose A Good Laptop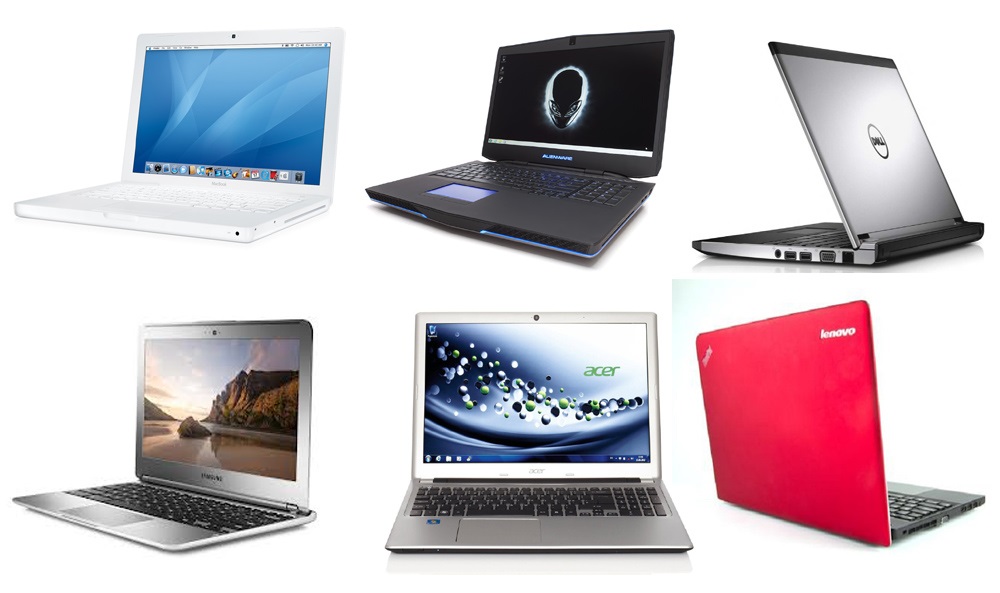 Which laptop should you buy? This has surprisingly become a common question among prospective buyers. It's no surprise that finding a decent laptop, irrespective of the price segment has become a bit of a challenge. The fact of the matter is that there is no single type of laptop, which is the "best". Today's laptops are designed keeping in mind specific user preferences. For instance, some users need more memory for multitasking, while others are more particular about screen sizes, and then there are those who just need their laptop to look good.
Irrespective of user preferences, there are a few important specifications that every laptop should have. Manufacturers that don't include these specifications are either trying to cut-costs, or should have known better. We list five major specifications that every good laptop should have.
#1 Battery Life
Decent battery life is a key factor that separates a good laptop from a not-so-good one. Typically upwards of 5,000mAh battery life should be ideal for most users. If you are someone who will be away from a power outlet for extended periods of time, you should consider something even higher. Today's laptops come with highly demanding hardware; though this makes them excellent at performance (at par with desktops), it also means that they are power-hungry. Ultrabooks are a great choice if you are particular about battery life, with some offering extended battery life up to 9 hours.
#2 8GB RAM
Another feature that most decent laptops should have is at least 8GB RAM. Considering today's demanding apps and programs, anything less is just not enough. Experiments by tech YouTube channel Linus Tech Tips showed that Google's web browser, Google Chrome, uses 1.2GB of RAM with four open tabs. This number subsequently goes up by .34GBs for every new open tab. All the while, you still have the operating system and other apps to contend with. This makes a minimum of 8GB RAM essential, especially for professionals looking to multitask throughout the day.
#3 SSD (Solid State Drives)
Solid-state drives have become a must-have feature, if you are looking for snappy performance. Apple laptops were the first to introduce SSDs in their laptop line over a decade ago. At the time, users were amazed at just how smooth and tactile these laptops felt. The secret to this high-speed performance was the use of SSDs, which was unheard of at the time. Today, you will find some of the best laptops under 50000 come equipped with SSDs. And although SSDs, like most tech hardware, come in a wide range of specs and upgrades, just having an SSD will make a world of difference.
#4 Processor and Graphics
Laptop processors and graphics are available in a wide range of options. The more powerful the processor or graphics card, the more expensive the laptop. So, where should you be on the scale of performance and value? For most average users looking for a laptop to work on through the day, an Intel i5 Processor 10th Gen or AMD Ryzen 5 Mobile Processor should be more than sufficient. AMD, in recent times, has come out with a number of mobile processors that are great value for money and are well worth a look.
For gamers, the sky's the limit. Your choices should largely depend on the games you are likely to play. The best laptops India comes with high-end processors like the Intel i9 10th Gen or the AMD Ryzen 3900 series, which can handle most games with ease. You can also buy laptops with dedicated graphics cards like the Nvidia 2080 Super that will let you play 4K games at the highest settings. Though gaming laptops with high-end configurations are excellent for games, they usually come with a big price-tag.
#5 Connectivity
Finally, make sure your laptop has the latest in connectivity. Laptops today have a number of connectivity options that you should be aware of. From 5GHz Wi-Fi connectivity, to Bluetooth 5.0, USB 3.0, and others, it is important to purchase a laptop that offers multiple connectivity options. To ensure you stay on top of all the future connectivity issues, look out for these features that the latest model laptops come with.
Purchasing a new, mid-range or high-end laptop is now easier than ever. By using the Bajaj Finserv EMI Network Card, you can buy your favourite model without paying any amount upfront. Just use the EMI Network Card, and divide the cost of the device into convenient monthly instalments, which you can repay over a period between 3 and 24 months.