6 Hacks For Rebuilding Credit After Declaring Bankruptcy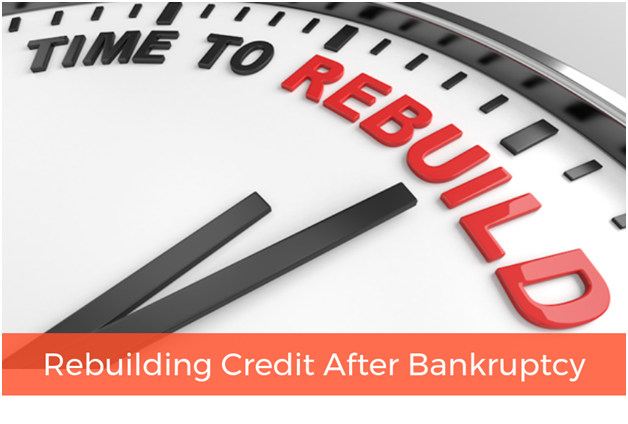 Usually, when you declare bankruptcy it is done to eliminate all your debts in order to begin focusing on creating positive cum lasting financial habits that make sure that you don't incur any more debts in the future. A huge part of repairing your credit comes from taking steps to ensure you have a plan to build your credit. Here is how you can build your credit back after a bankruptcy.
Create New Habits
If you had to come to a point where you had to declare that you are bankrupt, then know for sure that you have not had the most credible money habits. You have not handled your money well enough. It's time now to change your spending habits and your mindset about money. If you do not take steps to change those habits, you will not be able to come out of bankruptcy and/or it will put you in a cycle of money problems.
Building an emergency fund
A good way to avoid incurring any more debts by getting credit is by setting aside part of your income to build an emergency fund. By doing this one is able to use the saved money from the emergency fund for unexpected expenses without further ruing the credit build.
Don't get a new credit
Once the heat of bankruptcy passes it can become easier to go back into the old money habits that lead you to bankruptcy in the first place. So, don't forget that and rush into getting new credit. If you start by taking a credit then there is no way you can stick to the budget plan that you created to avoid getting into this situation. Even if you cannot survive without taking a new line of credit, don't do it unless you have a plan set up to pay it off regularly.
Secure the credit gained
One of the many ways to try and secure the credit that you have gained after the bankruptcy is by avoiding the use of multiple credit cards after bankruptcy. A credit card is supposed to be used to rebuild your credit score, not to be relied on to make extravagant purchases.
Don't carry a balance
You should use the credit you own to make regular payments on the budget that is accounted for. The key is to pay off the entire bill in full rather than using the cash in hand (in the wallet) and using that to pay off bills. If you start paying with cash, chances are that you don't pay the entire bill at a go, which will incur more late charges on your payments and thus cause a vicious cycle of paying after the due date, paying a fine. Thus, incurring more debt.
Monitor Your Credit Report
Lastly, always take a careful look at your credit report. Credit reports are given out freely once in a year. Look up your credit report to see if there are any discrepancies or errors made by the bureau and ensure that your credit report is updated always. There is no way that I would like to be surprised about these discrepancies in your credit report when you later plan to use this credit.
These are just a few of the hacks to rebuilding credit scores after bankruptcy. The foremost thing to remember, however, is that one should not rush into trying to build their credit. The key is to work with a budget and stick to the budget while holding off money and creating an emergency fund for unexpected expenses.