9 Tips to Use Business Growth Consultants to Boost Your Profit Margins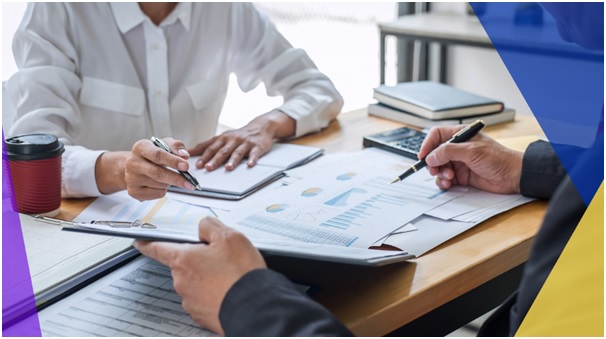 If you're a business owner or a decision-maker in a company, you know that growing your company and increasing your profit is easier said than done. Fortunately, you don't have to do it alone. Business growth consultants can provide expert guidance and tailor-made strategies that can take your business to the next level. This blog post will share the tips to help you get the most out of your collaboration with business growth consultants.
Define Your Goals
Before you start working with growth consultants, it's essential to define your goals. What do you want to achieve through your collaboration? Do you want to increase your profit margins, expand your business, reduce costs, or improve your efficiency? By defining your goals, you'll be able to focus your efforts and ensure that your consultants can deliver the results you're looking for.
Pick the Right Consultant
The success of your collaboration with business growth consultants depends mainly on the consultant you choose. Make sure to pick a consultant with a proven track record, relevant experience, and a deep understanding of your industry. It's also essential to choose a consultant whose values and working style match those of your company, for a smooth and productive collaboration.
Give Your Consultants Access to Your Team
To get the most out of your collaboration with business consultants, make sure to integrate them fully into your team. Provide them with access to your team members and allow them to participate in meetings, workshops, and discussions. It will enable them to get a better understanding of your business and develop strategies that align with your company's values and goals.
Trust Your Consultants
Business consultants are experts in their field, and they know what strategies work best for your industry and business type. Trust their expertise, and be open to new ideas and approaches. Remember that your consultants have best practices and industry trends that they may use to help with the business growth, so be receptive and avoid micromanaging their work.
Keep Communication Open
Communication is essential for a successful collaboration with business growth consultants. Schedule regular meetings, report deadlines and times to touch base on goals and progress. It's also essential to provide regular feedback, both positive and negative, and ensure that the consultants can communicate with your team members as needed. This will maintain a clear understanding between both parties, prevent any misunderstanding and keep the business growth strategies going without hitches.
Be Open to Change
As you work with growth consultants, there may be changes to your business strategies, sales, marketing, or operational procedures that make your business successful. Be ready for any changes they bring to the table, mostly when those changes challenge the old ways of working that you've been using to manage the business. Open-mindedness is critical in reviewing older business-growth strategies and adapting to new methods and approaches.
Implement What You Learn
Business growth consultants provide expert guidance and strategies, but it's up to you to implement them. Make sure to use the strategies recommended by measuring the outcomes of those new approaches to make your growth process thrive. Don't be afraid to take on new challenges, This way, you'll be able to experience the greatest benefits of your collaboration with business consultants and maximize your profit margins.
Measure Your Success
After implementing the recommended business growth strategies, measure the results to determine the areas that have grown the most and the ones that haven't been driving positive results to your business operations. This way, you'll know where to double your investment and effort, areas that need new changes, and build up on improving your achievements to get more revenue and satisfy your customers.
Conclusion:
Collaborating with a business growth consultant can play a crucial role in boosting your profit margins, but it requires careful planning, effective communication, trust, and a spirit of open-mindedness in implementing new changes. Define your goals, find the right consultant, give them access to your team, work together, and be open to change. This way, you'll leverage the most out of their expert guidance and tailor-made strategies to grow your business. By following the above tips, you'll see that collaboration with business consultants is a unique opportunity to take your business to the next level.