Ahmed Ali Riaz Malik Entrepreneurs – Biography, Wiki, Education, Career and Projects Details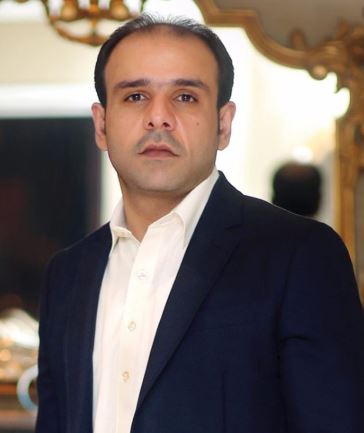 Ahmed Ali Riaz Malik has made a great presence over the years as one of the best entrepreneurs in Pakistan and he has been serving as CEO of Bahria Town and he has brought them to bigger heights with his great dedication and hard work. He is also the son of the leading billionaire and developer, Malik Riaz Hussain and he has brought some of the great activities with his own business acumen and knowledge. It is one of the great aspects of his business and he has also been involved in a lot of philanthropic works across the nation with his father. He is a young entrepreneur, billionaire, and CEO of real estate companies who believes in serving humanity with his soul and heart.
Career and Education :
Born in 1978 in Rawalpindi, Ali Riaz Malik has been interested in real estate business since his early years and he also supported his father in his family business. He visited Dubai with his father where he got inspired by the tallest skyscraper and inspired to bring such kinds of developments here in Pakistan. Ahmed Ali Riaz Malik completed his education in 1999 and joined his family business in real estate development. His father is ranked as one of the richest personalities in Pakistan and also the founder of Bahria Town.
He is also the best in his business and he also started his journey from the very beginning even after being the son of the country's richest person. He started his career as a procurement manager in the sales and marketing department in Bahria Town and also promoted as a project manager in the year 2005 due to his dedication and hard work. He has come forward as the leading businessman in Pakistan and he has managed a lot of leading projects in the world of real estate. It was due to his business acumen and talent that he comes out as CEO of Bahria Town. He brought his company to a level where he made US$1 billion marks.
Personal Life :  
Born in 1978, Ahmed Ali Riaz has a sister in his family. He has gone through great business success and he married in 2003 to Mubashra Ali Malik. She was born in 1983 and she belonged to a family that owns sugar refineries in Pakistan. She got married and engaged in all the social activities of Bahria Town. Her renowned contributions came ahead with Dastarkhwans to serve daily meals to over 150,000 poor people across the nation two times in a day.
Current Projects :
Ali Riaz Malik has come up as one of the leading players behind several development projects in Pakistan. He handles a lot of projects in Bahria Town with his business knowledge and experience for every project under the flagship Bahria Town. He signed a deal in 2013 with Thomas Kramer, one of the leading US-based tycoons to launch the first-ever Island city in Pakistan. The agreement has been signed as a great step to the overall growth and development of the projects in the city of Karachi.