All you need to know about the 2022 Porsche 911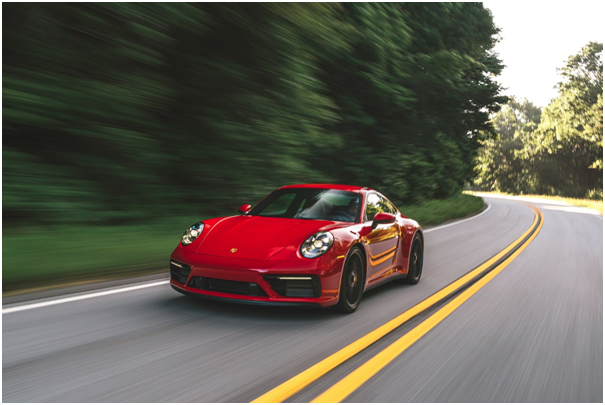 No more car is more iconic among Porsche vehicles than the 911. It is a series that is known by all and has a design that is recognizable from far away. It is a car that is a legend and people want to buy it as soon as they reach Santa Maria Porsche dealership. So, before taking this car home, take a look at every detail that you should know about this automobile.
Powertrain of 2022 Porsche 911
One of the most remarkable aspects of 911 is the engine equipped in it. A 3L twin-turbo engine is placed in this vehicle's rear section. The base model produces 379-hp, while the S model generates 443 horsepower and GTS delivers 473 ponies. Every trim is mated with an automatic 8-speed superbly quick-shifting transmission; however, people looking to hit the sweet spot can opt for its equally excellent manual 7-speed transmission for S and GTS models.
Though Porsche has equipped cabriolet and coupe with RWD as a standard option, people can choose AWD to enjoy high performance & four-season driving. Be it on the road or tracks, this remarkably engineered automobile handles swiftly and offers a stable driving experience along with refined ride quality.
Moreover, to go through a better experience, sporty exhausts is available as an option to get fuller engine sound. Communicative steering, responsiveness in nature, and more ensure 911 is a perfect car for everyone to buy.
In addition, it gives mileage of 18 mpg and 25 mpg in cities and on highways, which is better than most cars in this category. To know about details of fuel efficiency for every model and book one for quick delivery, you need to get in touch with Santa Maria Porsche dealer.
Cabin and interior
The cabin is spacious even for such a small car and the interior design is still luxurious and not complicated. It has a two-seater layout and the dashboard comes with ample knobs andbuttons along with touchscreen controls to make it user-friendly. Moreover, the 2022 model comes with a massive cup holder that is missing from its earlier versions.
Also, its gauge cluster has been changed to digital by deviating from its analog instruments. Supportive seats, leather upholstery, upscale materials and design, etc. makes this a must-have vehicle if you are keen on getting a sports car. Other features include Android Auto (wired), Apple CarPlay (wireless), Wi-Fi hotspot, Bose speakers, voice command, and more.
Price set for 2022 Porsche 911
11 different variants are available for the 2022 Porsche 911. The base model starts from $102,550 and the top-most model is Targa GTS costing $158,150. If you are buying a luxury sports car, then it is better if you opt for the higher-end trims only for the best experience and abundance of features like most of the GTS trims.
This vehicle is a legend and there is no reason for people to think twice about buying the 2022 Porsche 911. Therefore, just walk into the dealership today and book whichever model satisfies you after a test drive.