Common Responsibilities in Strata Management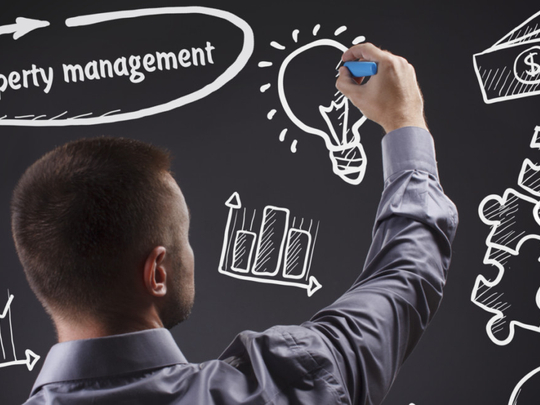 When living in a strata building, handling general administrative matters and overall property management is much more challenging since you co-own a building with several other people. As a result, it is common to find strata managers who will deal with such matters or form an owners' committee to make decisions for the building collectively.
Efficient strata management is crucial to promote harmony and unity among owners or tenants in a property. Managers or heads of the committee perform functions that allow owners to take the backseat and not have to worry about administrative issues. From handling accounting records to employing companies for strata cleaning or strata gardening, strata management comes with responsibilities that need to be carried out correctly and adequately for the benefit of all.
Strata Cleaning
If you are a unit owner, then you likely engage in cleaning the inside of your unit from time to time. Maintaining the overall property cleanliness, especially the common areas, however, is a different topic. For this task, it will be best to find a company to perform strata cleaning services to maintain cleanliness throughout the building. Having a clean environment will have significant benefits for all owners, so finding the right company is essential.
Strata Gardening
Gardening can be a fun pastime for many, but the case is different when it comes to maintaining lawns, garden beds, or landscaped pathways in strata buildings. Maintaining the pathways and gardens, however, is just as important as other aspects of strata management since it contributes to the beauty and cleanliness of the building. Given these struggles, hiring a company to handle strata gardening will prevent owners from worrying about mowing the lawns, pruning the trees, and the like.
Conducting Meetings
Strata managers also have to conduct regular meetings with owners to talk about any important matters, such as issued building notices or financial budgets. These meetings may also be held to solve any conflict that may be existing between owners to prevent any issue from arising in the future.
Financial Management
Part of strata management is also keeping records of the administrative fund and all the expenses that are incurred using it. These expenses may include utilities for common areas, repair costs, maintenance costs, insurance, and others. Strata managers are tasked to create budget reports to allocate the funds and ask for approvals from the owners and pay such bills on time to avoid any inconvenience.
Promote Harmony
Aside from the administrative matters, strata managers also promote harmony among owners in the property by disseminating important information like rules and other announcements. If needed, they may amend these rules for the interest of the owners to promote their welfare. Likewise, they may also organise social events to encourage interpersonal relationships and get feedback on how they may be performing.
Maintain Standards
One of the most critical responsibilities of strata management involves compliance with building standards and regulations. Different countries or places may have different laws for strata properties, so managers have to be aware of these and communicate them to the owners. These laws may include fire safety precautions and other regulations that will promote the welfare and safety of all the people in the building.
Given the many functions involved in strata management, it is no doubt that the task has to be carried out efficiently and correctly. Poor management will lead to inconvenience and issues for all owners and can cause bigger problems if not handled properly. As a result, finding the right people to do the managing is imperative and must be done with proper considerations.