Complete Guide to Omni channel marketing in 2021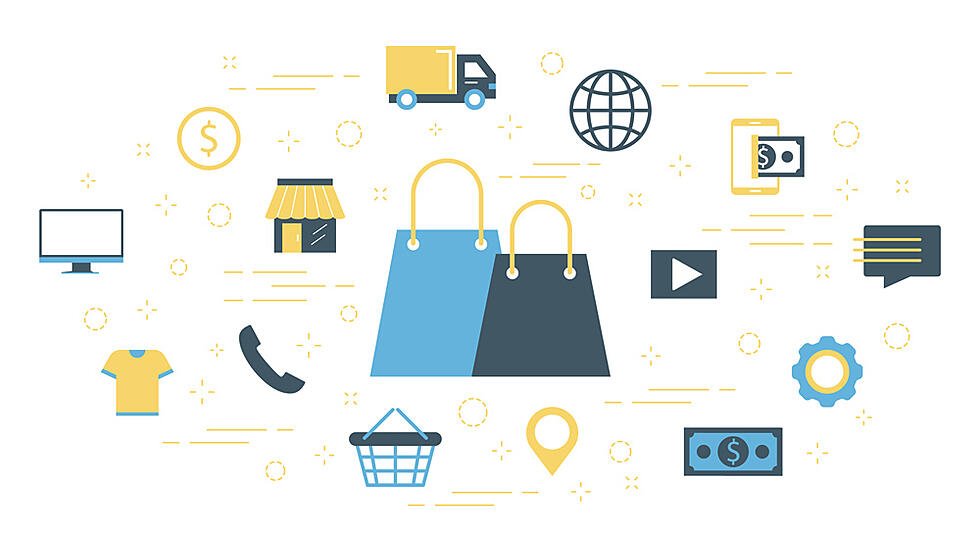 Shoppers channel-hop across multiple channels while shopping. Sometimes they end up making online purchases even as they stand in the queue at physical stores or use smartphones as shopping assistants at brick and mortar shops. It is time for retailers to understand the significance of omnichannel marketing on their business and leverage it. These strategies are critical for retail success as they allow customers a consistent experience across touchpoints, improving engagement rates immensely. 87% of retailers realize that if they want to be at the top of their game, offering this will ensure customer satisfaction in every facet.
What is Omni Channel Marketing –
Omnichannel marketing is the creation of your brand's presence across multiple online and offline channels to ensure a positive experience throughout the customer journey.
Why is it Important –
Omnichannel marketing is the process of targeting all customers across multiple channels, such as mobile and social media. This approach helps you create a positive experience for your customer at every stage in their lifecycle while reducing churn rates and building brand reputation.
How to create a perfect omnichannel experience?
With the right information, you can get a better understanding of your customers to deliver them an omnichannel experience. The kind of platforms they use for e-commerce (e.g., laptop or mobile), their purchasing behavior like what're popular and in demand among certain demographics, how often shoppers interact with brands across each channel—online versus offline retail stores , the devices used by consumers when shopping online are all key points that help companies understand consumer needs so they can cater to them effectively .
The data will help you identify the right touch-points that carry out personalized experiences for your customers. You can then focus on strengthening these points and connecting them to create a seamless experience tailored specifically towards their needs. It will also give insight into common issues facing many of your customers, thus enabling you to find viable solutions before they arise.
How to Build a Omnichannel Digital Marketing Strategy?
Use Data – Customers want to be understood. They expect brands and businesses to not only recognize them but also know what they like, how they behave across different channels, and the overall experience that is desired through all touchpoints of communication or engagement with a brand.
Plan experience – The experience of the customer will be planned through understanding their channels, behavior across all channels and by creating a detailed plan on how they want it to flow.
Segment the users and personalize the journey – Analyzing data can help you segment users based on common behavior patterns. This will allow you to create personalized journeys for each type of customer, making your marketing more effective.
Get the context – An omnichannel content creation strategy is crucial for success. The most important aspect of this type of approach to business is sending the right message at the right time on channels your customers use often. Use context, whether it's relevant or not, and send messages where users are likely active when they engage with you frequently.
Select the right marketing automation tools – Choosing the right marketing automation tools can help you implement your strategy. First, do a thorough analysis before selecting one.
customer-centric approach – Implementing a customer-centric approach is the key to success. A company's employees need to be trained and given guidelines on how they should interact with customers in order for this strategy to work.
To implement omnichannel marketing, you should know what it is and how to create a perfect strategy. Next, let's see why this knowledge can help your organization by digging deeper into its details.
How to Boost Your ROI With Omnichannel Marketing?
Here are four ways in which you can boost your ROI and create a positive experience for customers:
1. Implement an omnichannel customer engagement strategy to provide customers with quick, reliable service on all channels they use when interacting with the company (e.g., phone call centers, online chat windows). This is particularly important if there has been significant downtime or negative events occurred that left consumers frustrated;
2. Adopt predictive technologies such as business intelligence tools to make data-driven decisions about marketing campaigns across different channels so you know where best spend resources;
3. Use analytics from multiple sources including social media platforms like Facebook and Twitter along with traditional ones like Google Analytics dashboards ;
In order to ensure that the messaging is consistent, train your marketing staff in customer service skills. Also, personalize content at every stage of the customer lifecycle using a CRM system.
When it comes to customer lifetime value (LTV), you must focus on delivering a consistent experience across different touchpoints. Ensure that your staff is well-trained in providing such an experience because there's no one way to do it for every single person.
To ensure communication is continuous across all the channels so there are no gaps in a person's journey, it can be helpful to have a buyer's guide.
When it comes to marketing, personalization is the key. Analytics gives you data that allows for personalized engagement with your customers through effective use of channels and digital touchpoints.
We are committed to helping companies create effective strategies that enhance their customers' experiences and increase revenue.