Different variety of Abaya available in the market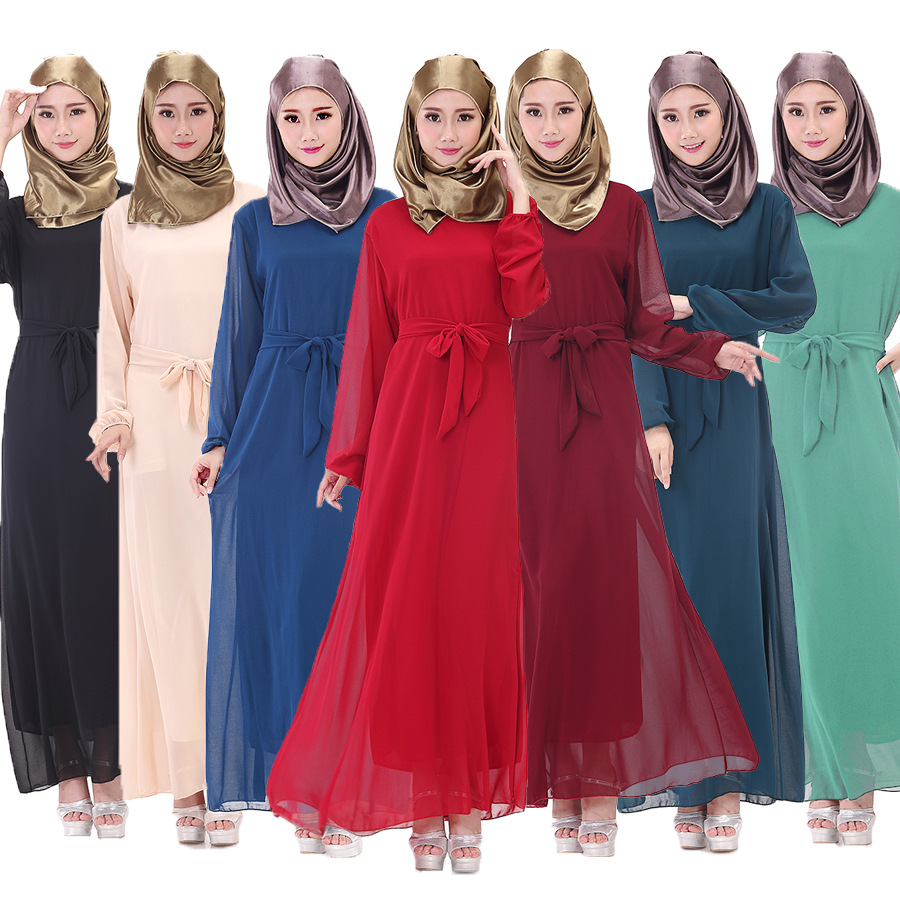 Islamic traditional women have to put something over clothes to cover their head, and one of its forms is abaya, which is like a cloak that is worn by Muslim ladies and girls in public, has designs used on different occasions. Traditionally abaya is black and floor touching dress, but now it is available in various designs and stylish ways. There is designer abaya that could cover the whole body leaving head, hands, and feet barren. Women put nijab with an abaya to cover the head mostly; it could in matching or contrast. Some of the significant abaya categories would be:
Closed abaya: the most traditional abaya design that is quite simple and modest. It is easy to carry and wear as it has no button and no opening. Women can wear anything underneath such abaya; these are pretty comfortable and most commonly used and readily available in the market as well as online stores.
The abaya cardi: it is also similar to tradition abaya but it looks more elegant and fitted it has a belt on the waist which add more style to the outfit, the belt could be of any color and style depending on person and occasion sometimes.
Open abaya: it is clear from the name open button abaya has a button in the front row on an abaya and could be free and close quickly. It is also one of the most common and comfortable for mother and homemakers, open abaya online stores have great deal and discounts.
Draped abaya: most fashionable abaya is draped abaya; many fashion designers have been working on these abayas. Grecian draped gowns inspire it. Its fabric is very comfortable and flowy making the dress more elegant and beautiful. It gives a soft touch to the body thus more comfortable and wearable. In the countries were summers are most famous; these are mostly preferred as it hugs the body. There have different variations of prints and motifs that will look unique.
Two-piece abaya: one of the iconic and most loved by Islamic women are two-piece abaya, it could be wear as a traditional abaya and can convert into abaya cardi. It looks trendy and classy so that small girls could also carry this as it attracts them a lot.
Kimono abaya: kimono is one of the Japanese dress but hats off to the designers they have designed abaya in kimono form for women, this is one-sided crossed dress looks beautiful on women, and they love the wear and meanwhile could follow their religion as well.
Abaya could be made up of different fabric, now in different designs because of some way head designers and globalization so that people from all over the world could purchase from anywhere. Now Islamic women could feel trendy and fashionable within their religion and under their traditional values. Same as women, Islamic men also have a massive variety of clothes and in different style available offline and online.