5 Blouse Materials that will look adorable at every occasion: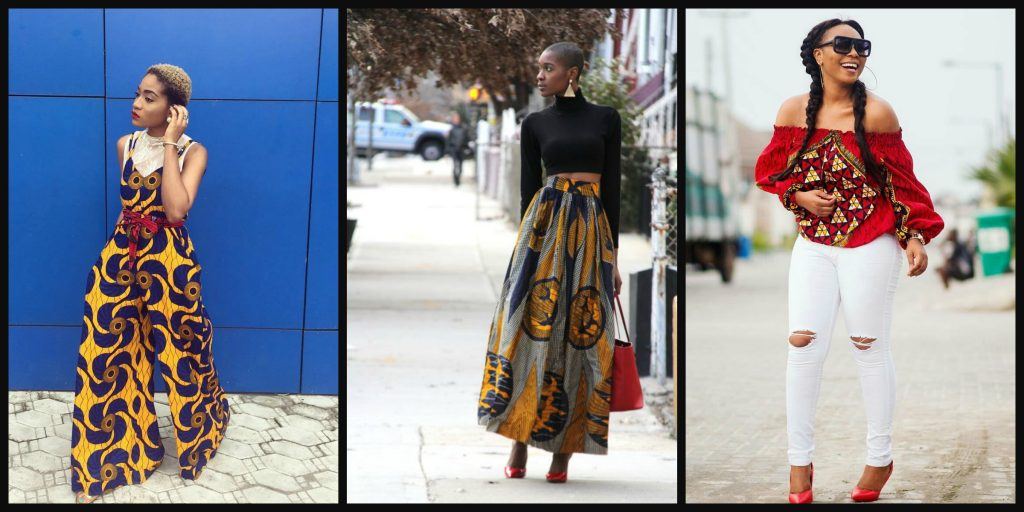 When it comes to the elegant traditional look, the first attire that strikes to our mind is Saree. It is the favorite attire of every almost every woman and it is unbeatable. Also, it looks amazing on the women of any height, size, skin colour and religion. But do you think of wearing a saree without a blouse? It can't be possible as it completes the whole saree look by giving an enticing feeling. The market is full of amazing designs of the blouse, but before that, you have to get the right material. The material will depend on your saree material and your body type. Here is a list of 5 blouse fabrics that will look great on any women.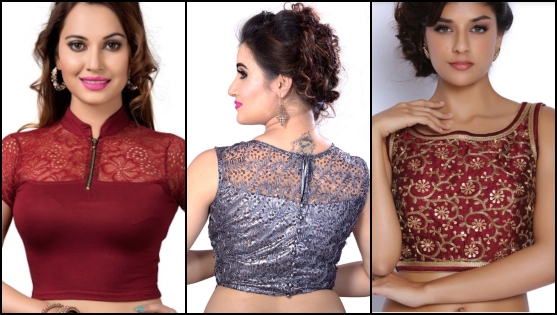 1. Silk Material: Silk blouse material is known for its soothing and vibrant feeling. The best part about this blouse material is that it looks graceful on any women. These ideal blouses are perfect for wedding, party and big events and add graceful appearance. The market is full of amazing designs of silk design, so choose according to your saree. Just make sure to get it in the perfect fitting.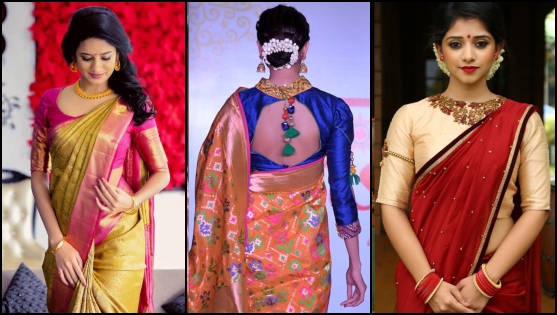 2. Cotton Material: Cotton blouse fabric is known for its comfort and softness. It is perfect for the summer season and looks amazing with the matching saree. Also, it looks extremely stylish and designer and you can style it with a chiffon and georgette saree. From prints to sober, you can find everything in the market. Complete your cotton blouse look with right accessories and gajra and achieve a diva look.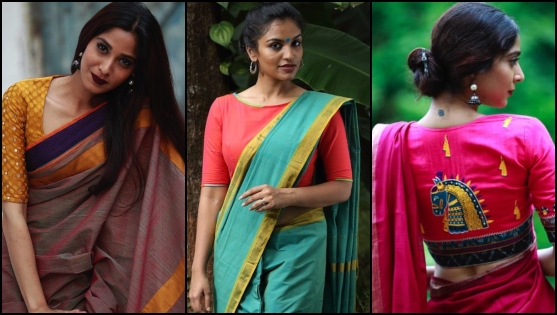 3. Shimmer Material: Shimmer blouse material has a mesmerizing look on itself. Here the blouse already has a perfect shimmer which adds an amazing feeling to your saree. Such blouses can add a modern look your saree. The market is full of shimmer blouse material designs, according to your saree, you can choose your blouse. Also, don't wear too many accessories with such blouses as it can ruin the whole look.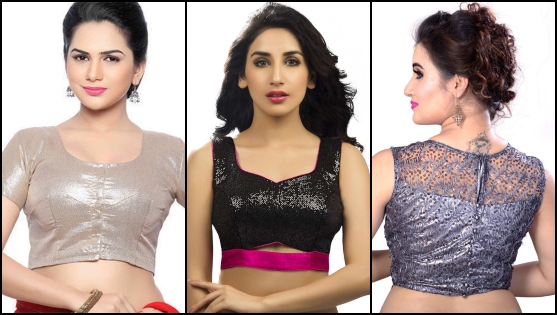 4. Lycra Material: If you want something elegant and stylish then go for a Lycra material blouse. It has an amazing shine on itself and goes well with every saree. Also, the Lycra material is found with many options, it gives you a choice to do mix and match. From collared to zipper blouse, you find them in many types. The best part about them is that it feels great on the skin.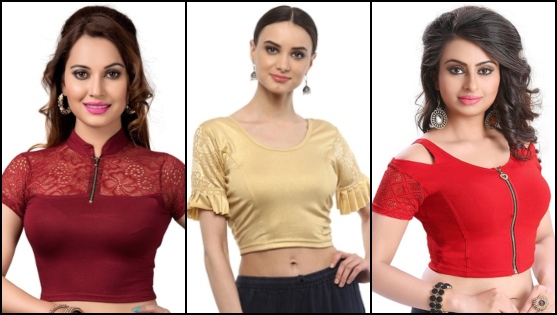 5. Dupion Material: Dupion Material is an upgraded and stylish version of silk material. It has all the features of the silk material, but the only difference between the two is that it has a little shine on itself. You can find Dupion blouses in many different designs and patterns, which gives you an option to match it with your favorite saree. Always go for some matching accessorize with these blouses as it will add more shine to your look.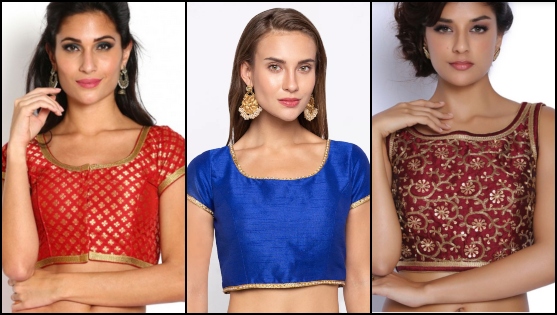 The saree is perfect for all the occasions, but something that makes it even better is its blouse. The Blouse fabrics play an important role in defining your look. You can find each blouse in different styles, cuts and designs, which gives an option to define your real style. The blouse material or fabric always depend on your saree. A wrong choice can dull-out your whole look. There are many women who love to get extra attention, for them the designers have designed some amazing patterns and styles. If you are confused about the material, simply pick one from these 5. These will help you to complete your look.