Everything You Need to Know About Going Digital with Your Taxes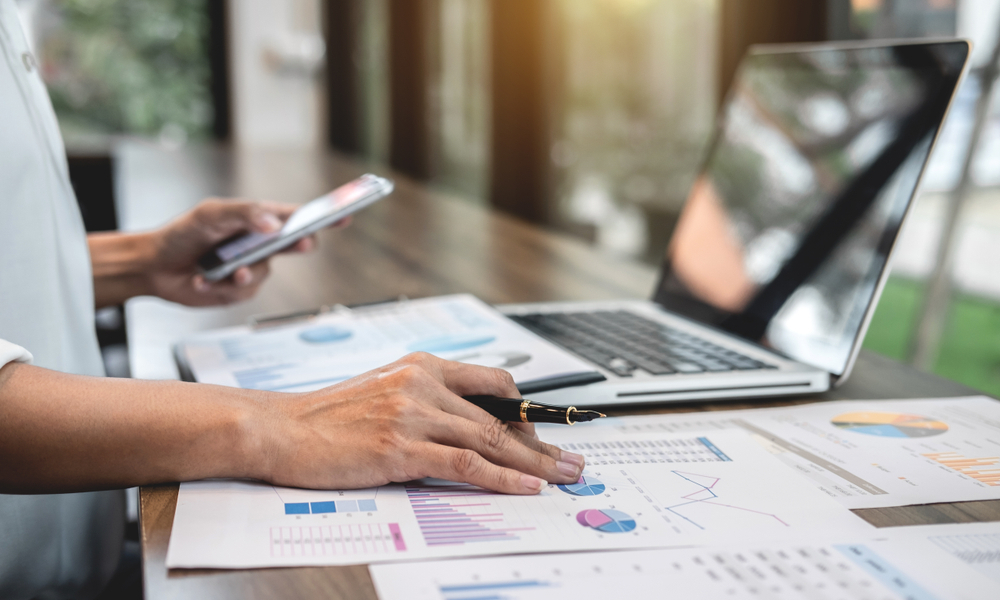 Over the last few years, you've probably encountered the term Making Tax Digital (MTD) a few times. Ok, you've probably heard it more than a few times as Her Majesty Revenue and Customs (HMRC) has made it a fundamental part of their overall strategy. We're going to look at where MTD started, where it is today and what it means for your business.
The origins and history behind MTD
The story of business over the last 20 years has been a largely digital one. Beyond the tech sector, adoption of new and unproven technologies has always been approached with a level of wariness by many small businesses. Large corporates and organisations would have the infrastructure and budgets to take advantage of the way processes evolved in a digital fashion.
However, as people began using digital platforms on a massive scale, new technologies became cheap and easy enough to be adopted by everyone from the corner butcher to sole traders. Increasingly, the process of conducting business has become digital and automated. This is to the point that most transactions and taxes are now recorded digitally.
HRMC recognised and immense opportunity behind this to make it simpler – and with more accuracy – to submit tax returns than ever before. Using revised digital methods, the likelihood of inaccurate tax returns because of simple math mistakes or data being input incorrectly is vastly reduced. This is what is known as Making Tax Digital at the most basic level, methods and systems that allow individuals and businesses to submit tax returns fully digitally. It is HMRC's stated goal to be one of the most technologically advanced tax administrations in the world, and it looks like they are well on their way there.
A test programme for MTD was commenced 2019 for VAT-registered enterprises with annual sales of more than £85k. This continued successfully with more than 1.4 million businesses employing MTD-compatible software as of March 9, 2020. By April 2022, all businesses must be registered with MTD even if you are operating under the turnover threshold.
VAT returns and MTD
To submit a VAT return online, all businesses who are above the turnover threshold (£85,000) must use MTD-compliant software or other HMRC-approved methods. If you don't want to use a VAT return app, it is possible to submit directly from a spreadsheet so as long as you're using "bridging software" to facilitate the transmission of the data. The main takeaway is that you have options and need to find the way that works best for your business.
To correctly complete a VAT return through MTD, you will need the following information:
The name of your business and other details
Your VAT number and Schemes (if applicable)
The total VAT you have made or received on supplies
Relevant adjustments needed for the return
The tax point for this return
What rate of VAT you charged on supplies made
Any reverse charge transactions that must be recorded
The daily gross takings (if applicable)
If you use the Flat Rate Scheme, any purchases of assets you can reclaim tax on
Gold Accounting Scheme purchases relating to the value of sales made and total output tax (if applicable)
Any documents that record multiple supplies made or received on behalf of your business
Income returns and MTD
In essence, MTD for Income Tax means that sole proprietors (the self-employed) and landlords who earn more than £10,000 a year must register and the use compatible software to file their tax returns. However, this is not mandatory at this stage and there is no proper set timeline for when it will become so. A public beta has been running for a small selection of qualified landlords and sole proprietors and you can elect to join if you qualify. HRMC's primary focus has been on the roll out and implementation of MTD for VAT.
If you do choose to sign up for MTD for Income Tax, will need to start submitting quarterly returns rather than just one at the end of your financial year. Companies participating in MTD for Income Tax are required to submit quarterly filings instead of a single annual return. These are a summary of your business dealings including spend and income through the financial period in question. It can provide you with a snapshot for how your business is doing. You will only claim for tax relief or allowances when you submit your fourth and final return for the financial year.