How to Keep Credit Cards Safe during Online Shopping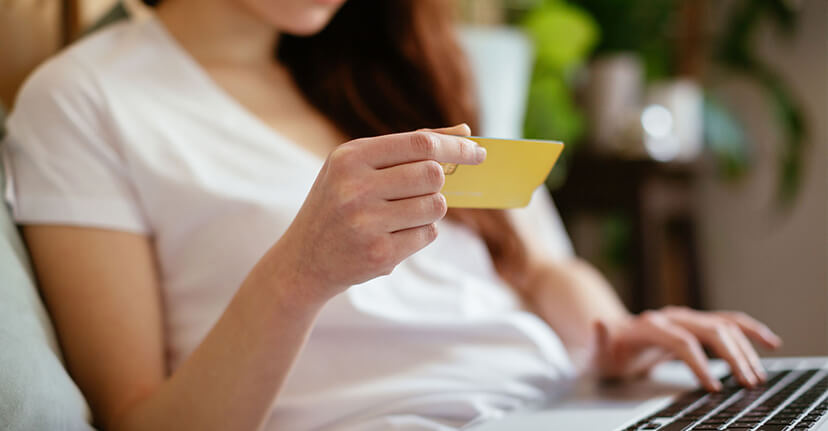 Although credit cards are pretty safe, you must still pay attention to a few risks. It is practically impossible to control data breaches, but at least try to make smart purchases so that the thieves cannot commit fraud. According to top-notch personal finance experts, you can protect your credit cards with proper maintenance and vigilance while enhancing online shopping experiences.
Use a Secure Connection and a Private Device
Place your orders in private. Stay away from interfering public devices and curious eyes.
With communal computers – the ones in a hotel lobby or a library – websites save your login information and allow the next user to access your account. The spyware installed may record keystrokes, usernames, passwords, and other data even when logging out of public computers.
Using your own tablet or laptop is safe but not foolproof. Thieves can steal data via a public Wi-Fi connection. Shop online with a private device and a private Wi-Fi connection. You may subscribe to a VPN (a virtual private network) since it encrypts the data. It secures both public and private networks.
Investigate the URL and the Merchant
If you get a mail with a website link, do not shop through that link directly, even from a renowned company. Instead, navigate the website through the web browser. You can visit the site if you know its address or search it online by typing the merchant's name. This protects you from phishing attacks where thieves use official-looking logos and email addresses to trick you.
Carry Out Routine Maintenances
The modern-day lenders providing credit cards said keeping the card details safe needs plenty of effort.
Update the browsers, apps, anti-virus software, and firewalls manually or automatically.
Update the contact information on the issuer's websites and apps so that you get notified about probable fraudulent activities.
Set aside sufficient time to evaluate the card statements for debatable fraudulent charges and unauthorized transactions.
Use strong passwords and change them frequently on the merchants' and issuers' platforms.
Take Advantage of the Credit Card Application's Safety Features
Credit card applications have a wide range of safety features that you must set to keep frauds at bay.
You can set alerts via email or text for 'card not present purchases. You can also do this for situations where the balance or/and transaction exceeds a particular amount. Or you can set alerts for any kind of transaction. This helps you identify unauthorized transactions and resolve them within a short period.
Two Factor Authentication
If someone somehow gets your card's login details, setting up the two-factor authentication can prevent them from accessing information. Apart from the login ID and password, the second step requires a code via email or text to ensure no one is accessing your account.
If you rely on a credit card instead of a debit card for online shopping, you are making a great choice. Studies have shown that credit cards ensure higher fraud protection than debit cards. The federal law covers your liability at approximately $50 for all unauthorized transactions you file within two months. Many credit card issuers provide no-liability protection on top of that.