January 2020 invitation round and what do the results infer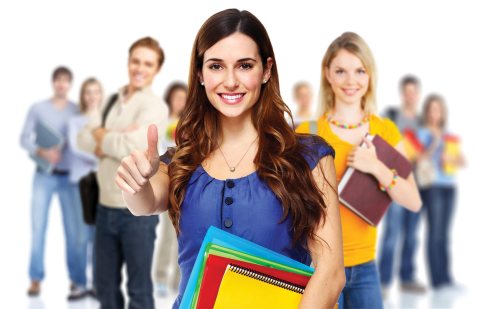 Australia is the favorite destination for international migrants. There are many reasons for this fact. Some of these reasons are listed below:
Australia provides every modern-era facilities to its residents like modern housing, quality education, developed infrastructure, up to date lifestyle, etc. These are some of the facilities that everyone seeks in his or her life. People who have a zeal of life always look for opportunities that can make their and their loved one's life better.
It also has one of the best health care programs on the whole planet that provides the best medical and health services to its citizens and residents. Good health-care is a facility that is everyone's basic necessity and one needs it to be accessible at the time of need.
The Australian education system is also world-renowned. Many of its universities come in the list of top institutions on the planet. This institution provides many programs and degrees that are recognized all over the world. Moreover, education in Australia is free till high school which provides huge benefits to its citizens and residents.
The socio-cultural environment is also very friendly and peaceful in Australia. Australia is a very safe and secure place to live according to your own will as it has a very low crime rate and a very friendly atmosphere.
Australia also provides many prospects for people with talent, skill, and zeal for hard work. As the Australian economy is very fast-growing it creates many job and employment opportunities in every professional sector.
Want to know more about prospects in Australia? Ask our migration agent Melbourne to learn more about it.
Invitation round
Australian department of home affairs conducts invitation round every month for skilled independent visa subclass 189 and skilled regional visa subclass 491. The number of invitations issued is different every month. It primarily depends upon the number of expressions of interest submitted and the number of applications decided to get processed in that particular month.
Skilled independent visa subclass 189
This visa is for skilled individuals to come, live and work in Australia permanently.
Eligibility criteria
The applicant must not be more than 45 years old
Should belong to an occupation listed in the relevant occupation list
Must get an invitation for visa application
Should be English competent
The applicant must satisfy all health and character requirements
Skilled regional visa subclass 491
This visa is for skilled people who want to come, live and work in regional Australia for 5 years.
Eligibility criteria
The age of the applicant must not be more than 50 years
Should be nominated by a state or an eligible citizen in regional Australia
The applicant should be English competent
Must belong to the occupation listed in the regional occupational list
Should satisfy all health and character requirements
January 2020 invitation round results
The results of invitation round conducted in Jan 2020 is given below:
1000 invitations were issued under-skilled independent visa subclass 189
300 invitations were issued under-skilled regional visa subclass 491
Occupations which got most invites
The list of the occupations which got most invitations in this round are:
Accountants
Auditors
Electronics engineers
Industrial engineers
ICT business analyst
ICT system analyst
Software programmer
Application programmer
The Migration
One needs a lot of information and details about the invitation round specifications and the occupational list to apply for these visas. But being updated about all this is not a simple job one must need a visa consultancy company to guide him or her through this process. The Migration is an Australian company that provides the best visa advice and is working under all constitutional norms of Australia. Our migration agent can help you understand the idea of invitation round and how to apply for it. We also provide consultation in other Australian visa types like parent visa Australia, Australian study visa, visit visa, etc. so don't wait to start your Australian visa application process with us.