Main reasons to opt for electric kettle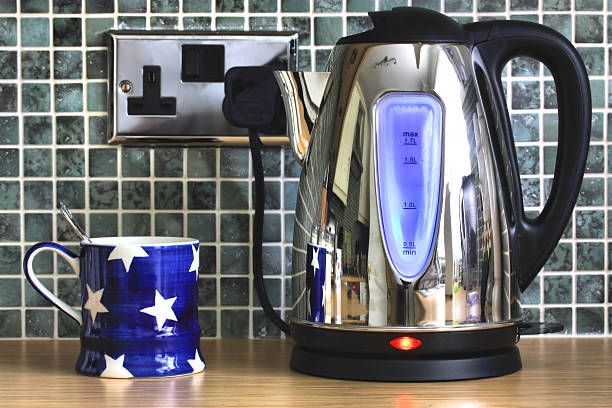 Electric kettles have become one of the most popular electrical appliances in the market. A lot of improvements and new features have made modern electrical kettles much more efficient and swifter than conventional kettles. An electric kettle is particularly beneficial for people who are in the habit of drinking tea or coffee.
There are several advantages associated with electric kettles, which make them very useful for consumers. The major reasons for investing in a good quality electric kettle have been discussed here.
Fast and efficient
Electric kettles boil water within a short period and are much swifter than conventional kettles. An electric kettle can boil water within 3-5 minutes, depending upon its wattage. The greater the wattage, the time taken to boil water. Conventional stovetop kettles, on the other hand, take about 10 minutes or more to boil water. Stovetop kettles take even longer to boil water during the winter season. Electric kettles are not affected by winter or any season and swiftly boil water at all times.
Electric kettles use about 80% of the heat energy to boil water and other liquids. A lot of heat energy is lost to the surroundings by stovetop kettles. Thus, heating by electric kettles is much more efficient as compared to conventional kettles.
Safer
There is no risk of exposure to open flames when using an electric kettle because it uses a heating element housed within the kettle chamber. Electric kettles are also equipped with a feature known as an auto-shutoff feature which switches off the unit as soon as the boiling point is reached. Thus, unlike stovetop kettles, there is no risk of over-boiling or spillage of the liquid.
Correct brewing
Tea enthusiasts, especially those loving green or white tea, need correct temperatures for proper brewing. Other beverages also need specific temperatures to get the correct taste. There is no way to monitor the temperature when using a conventional stovetop kettle, and cooling the liquid to the correct temperature after boiling is difficult.
There are advanced electric kettles in the market which are equipped with temperature control features. It allows you to set the temperature as per the type of beverage you prepare as soon as the set temperature is reached; automatic shut-off switches off the kettle. Thus, you get the correct taste of tea, coffee or any other beverage.
Energy saving
Electric kettles boil water at a very swift rate and take less time to complete the process. Thus, they consume a low amount of electricity. The higher the electric kettle's wattage, the faster the water's boiling rate and less is the energy consumed. Lesser energy consumption leads to lower electricity bills.
Plethora of options
Electric kettles come in many varieties with respect to size, functions, material, prices and other features. Thus, whether you need a small portable model or a large-sized model made of stainless steel, glass or plastic with or without advanced features, you have many options. Many cheap models of electric kettles are also available in the market.