Reverse Mortgage: A Golden Retirement Planning Tool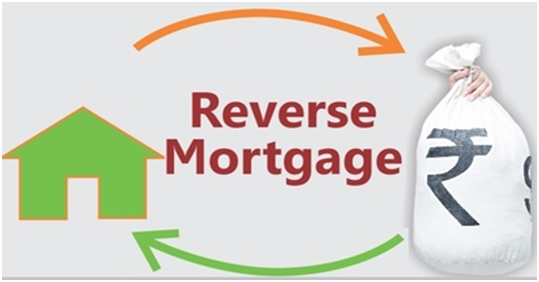 Be it secured or unsecured, most loans offer lump sum financial assistance which is repaid over time in instalments. Reverse mortgages on the other hand are unique loan options which allow senior citizens to bank on their substantial asset pool for a monthly financial entitlement. Functioning much like a salary, these loans grant a sum of money every month for the length of loan tenor. When this tenor is over, a lump sum repayment is due to the financial institution.
How does a reverse mortgage work?
In case of reverse mortgage loan, lenders offer small sums of money on a periodical basis unlike the usual mortgage loans. Consequently, while mortgage loans generally grant high sums of money to the borrowers for their use, reverse mortgage accept high sums in repayment. Unlike loan against property schemes; for senior citizens or couples who have non-liquid assets of high value but not much liquid cash, these schemes ensure regular sources of finance.
Despite multiple reverse mortgage benefits for senior citizens, these schemes have not gained much popularity. However, there are certain pointers which borrowers should consider before opting for such a property loan.
Essential things to remember before applying for a reverse mortgage loan
These schemes do not allow the property under mortgage to be rented out to generate revenue. Consequently, borrowers have often felt the lack of means to generate the repayment sum for the loan.
Since these loans require a minimum age of 60 years, often the elder of the spouses are registered as borrowers. In the unfortunate event of their demise, it is their spouse who suffers the burden of foreclosure of loan. Firstly this stops the regular finance that sustains living cost. Secondly, the spouse has to repay the reverse mortgage loan amount with this foreclosure or suffer auctioning of their asset.
Interest rates on these loans are often extremely high, making the lump sum payment a difficult proposition. Additionally, heirs have often had trouble in clearing the loan repayment to save the property from mortgage.
While the above issues have been the most common of complaints, further issues like difficulty in availing other loans have come up too. Contrastingly, loans against property for pensioners and senior citizens ensure borrowers have the freedom to avail other financial products. With numerous features and benefits on these loans, senior citizens can also save a lot of money with know-how on how you can avail tax benefits on your LAP.
Features and benefits of a loan against property
Such advances come with the option of high financing which depends on numerous factors including the income source of borrowers. For salaried individuals, the loan amount can go up to Rs. 1 Crore while for self-employed, the loan amount rises up to Rs. 3.5 Crore.
It is easy to qualify for a loan against property with simple eligibility criteria and minimal documentation that is demanded by NBFCs and financial institutions.
Convenient tenor options are granted on these loans of up to 20 years for salaried borrowers. In the case of self-employed applicants, the tenor is 18
Unlike in reverse mortgage schemes, loans against properties are approved once all documents are submitted. Consequently, the loan amount is also dispersed within 4 days.
One of the most prominent and customer-friendly benefits offered under such loans is that of balance transfer. Customers can choose to transfer their loan amount to a financial institution that offers more convenient interest rates. This feature also enables customers to access top-up loans for additional finances without the need for further documentation.
Unlike reverse mortgage, loan against property application is convenient for borrowers. Financial institutions bring you pre-approved offers that make availing loans against property quick and easy. Pre-approved offers are available on numerous financial products like loans against property, home loans, personal loans, business loans, etc. You can check out your pre-approved offer by providing your name and phone number.
Conclusively, while reverse mortgage India has lucrative features for the elderly, it is vital to look into all the details before opting for one. This also includes checking alternative options like loans against property which have immense benefits too.