Things to Note Before Opening A Savings Account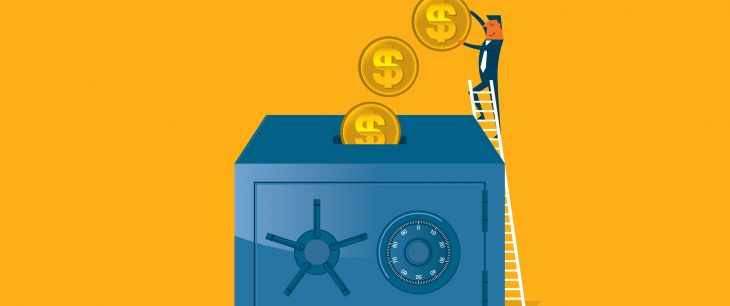 A savings account is one of the most versatile and safest ways to park your money and develop a saving habit at the same time. With leading banks, you can easily open a savings account online from the comfort of your home. A savings bank account is highly liquid and allows you to safely deposit money, withdraw and transfer funds, make online transactions, etc., in a quick and hassle-free way. Moreover, you can also earn nominal interest on the money deposited in your savings account. Before opening a savings account, it's advisable to research well in order to maximise your earning potential. Here are few things you must note before opening a savings account:
Interest Rate
Savings accounts earn interest. However, the interest rate offered may vary from one bank to another. Settle for a bank that offers an attractive interest rate on savings accounts. By doing so, you will be able to grow your money faster. Make sure to read the fine print carefully before opening a savings account.
Minimum Monthly Balance
Several banks would require you to maintain a minimum monthly balance in your savings account. In case you fail to meet the minimum balance requirement, the bank may charge a penalty. However, if you wish to have flexibility in terms of utilizing the funds, you can choose to open a savings account with a bank that does not require a minimum balance in thesavings account.
Frequency of Withdrawals
A large number of savings accounts allow a limited number of withdrawals in a month. If you might need to make regular withdrawals from the savings account, then settle for a bank that would allow you to do so without penalties. Also, make sure that the bank has good ATM facilities, and charges low transaction fees for using other banks' ATMs.
Account-Related Charges
Savings accounts usually come with various charges such as ATM withdrawal fee, branch deposit fee, cash deposit fee at a non-home branch, monthly maintenance fee, and other ancillary and service charges. Ensure to make a note of all these charges before opening a savings account with a bank.
Internet and Mobile Banking Facility
Ensure to check whether the bank offers Internet and mobile banking facility, as it will help you conduct online transactions conveniently from your home or office. You can also keep a track of the transactions, check the balance, transfer funds between accounts, and access your account at any time with the mobile banking facility.
Customer Service
Before opening a savings account with a bank, you must go through the online customer reviews of the bank. It will give you a better idea about the bank's credibility and customer service, thereby allowing you to make a well-informed decision. By making a note of the above-mentioned aspects, you will be able to open the right savings account for yourself. Ensure to make the most of your savings account to manage your money efficiently and become more financially disciplined.