Thoughtful Gestures for Valentine's Day 2021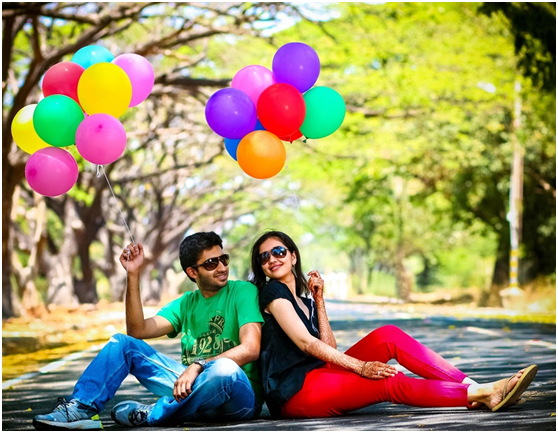 Valentine's Day is that time of the year when all the lovers are gearing up to prove their love by making their beloved special. To compete with their big gifts and grand gestures, you would have to up your game. And to help you do that, we are here with our ideas of 8 thoughtful gestures for Valentine's Day 2021. Your partner will remember these grand gestures for years to come.
1. Adopt a Pet
The best way to surprise your loved one on this Valentine's day is by gifting them a pet. The best way to forever is to commit to a living being. Your Valentine could be a dog person, cat person, or maybe some other pet person. You could easily arrange Valentine's day surprise for them. (as long as it's not a bat! Wink-wink). You can also take them to a nearby animal shelter. So, they can choose a pet they will feel most connected with. Before adopting an innocent being, make sure that their house is pet-friendly. You wouldn't want to ruin the day, as the owner knocks on the door with a no-pet policy.
2. Name a star after them
Poems about them being the star of your life are a piece of old news. Want to do something unique, new, and grand? We have a perfect idea… on this Valentine's day 2021, name a star after them! Yes, we are talking about naming the Real celestial Body after your loved one. Now! if the dollars signs are going around in your mind, then let me clear up the confusion. You can name the star after your sweetheart at a very minimal price. Not all of us have the resources to build the Taj Mahal but, what can you do is name a star after your star.
3. Buy land on the moon
Moon has always been a symbol of love. All around the world, Lovers have been promising a piece of the moon to their loved ones for decades. Be the first one or one of the first ones, to bring their words to life by buying a piece of land on the moon as a Valentine's Day Gift. Next time when you say that you love them from the moon and back, you can literally mean it, and your Valentine's Day 2021 will be remembered forever.
4. Name a Perfume after them
The smell has been associated with desire, and it has been scientifically proven that our brain never forgets smell but, in times of mass production, we all are sharing our smell with millions of other people. So as a Unique Valentine's Day gift, why don't we give them something that is only theirs? We are talking about creating a unique perfume and naming it after your Valentine. Doesn't Anjali's essence and Rahul's scent sound so romantic?
5. Buy engraved Brick
If your lover is into social work and charity, then you can buy an engraved brick for a pathway, museum, or some religious place. This Valentine's Day gesture will leave a permanent mark on the said place and your loved one's heart. It is a perfect gift if you or your lover is into PDA (Public Display of Affection). What is more public than your name engraved on the wall of some government-owned building and this gift is especially for those people who love writing their name on national monuments, you guys can get the same result legally, Isn't that exciting!
6. Melodious Surprise
Are you planning Valentine's Day Surprise? but struck at the idea of the same old boring surprise dinner or surprise party? If your answer is yes, then you came to the right place. We have the perfect Valentine's day idea; you can give them a Melodious surprise. Now if you are a decent singer or could play any instrument, then you can figure out the rest but if you are as tone-deaf as me then you can take her or him to a fancy dinner and dedicate them a song there and then. There are many restaurants, who have artists on standby for occasions like this.
7. Get a tattoo
Marking your body with something as permanent as a tattoo is a big commitment. Before committing to it you should first give this idea some time, if you're still sure then choose the right words or symbol to represent your love. If you're love boo also want to be a part of it then you guys could get a couple's tattoo. Just find some skilled and experienced tattoo artist, you don't want a weird crooked tattoo.
8. Start an NGO after your beloved name
This is something a lot bigger than our other grand gestures. We are talking about starting a real NGO after the love of your life. All of us have a cause that's close to our heart, it might be something related to our own experience in past or something that we can feel deeply about. You have to figure out the cause they support. This is a gift you can't arrange by yourself as you would need legal advice, financial advice, and other kinds of help. So, we would suggest you present them with the idea of an NGO as a Valentine's Day gift and involve them in the process of starting the NGO.
Final Words: Whatever grand gesture you will choose will only be successful if your actions will match your words. If your love is new and you are not ready for something big, then you can gift them something classic and sweet like Valentine flowers and cake. And even with these gestures, you will need something sweet and normal like a cake with a pet or a frame for your certificate of star name after your love. To find the best gift, you should visit Giftalove.com, or you can check out our suggestion of Top 16 Valentine's Day Gifts Ideas. In the end, our slogan for Valentine's Day 2021 is to "Go Big or Go Small, Just Don't Go Fake!"