What are the Different Types of Massage Therapies?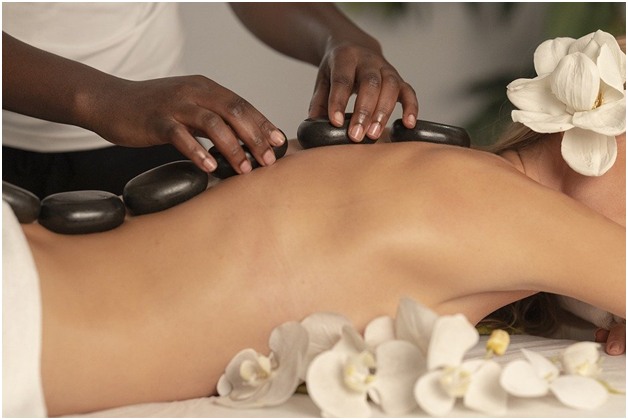 Without having done any prior research, most of us might not be able to think of more than one or two types of massage therapies.
However, there are several unique types. Each type is tailored to different needs, whether for muscle soreness, injuries, or other similar problems.
Below are some of the most common massage therapies.
Reflexology
This foot-based therapy is administered based on how each body's organs are mapped to the soles of your feet.
Suppose a person feels tightness around their chest, as an example. In that case, the reflexologist will apply pressure on a particular area under the feet believed to be linked through nerves and connective tissues to the heart.
Similarly, any other areas affected have their mapped area under the feet, which can be massaged to relieve the symptom, whether pain, discomfort, or soreness.
Massage therapists will need to apply the right amount of pressure using various techniques involving their fingers, palms, knuckles, and thumbs.
Remedial Massage
When you go for remedial massage, you can expect to get a structured assessment and treatment for your body.
Your muscles, tendons, and ligaments, as well as the connective tissues that link everything together, will be carefully assessed by a professional remedial massage therapist to help you manage your injury and rehabilitation.
In short, this form of massage is primarily for new and old muscle injuries, along with any pains associated with them.
Click here for more information about how you can become a professional, nationally recognized massage therapist.
Prenatal Massage Therapy
As the therapy's name suggests, prenatal therapy alleviates the physical pain, tension, and discomfort caused by a woman's pregnancy.
Pregnant women should get a green light from their medical practitioners to ensure that prenatal massage therapy is safe and suitable for their carrying term.
It is also said that prenatal therapy reduces the complications that may happen during birth and reduces the chances of premature birth.
Usually, prenatal massage aims to relieve the expecting women's lower back pain as their baby grows in their womb and effectively reduces the sciatica-like symptoms.
Deep Tissue Massage
Deep tissue massages are more intense and can be more painful than other types of massages.
When you receive deep tissue massage, you are getting focused, therapeutic massages aimed at the tissues and muscle knots deep under your skin.
Due to their deep location, your massage therapist will need to apply slow, high-pressure massaging strokes against the muscle grains to relieve the tension.
As such, you may feel some pain during the process. But you can always let the practitioner know about the pain you are feeling, and they can adjust their strength to reduce the pain levels you are feeling.
Thai Massage
While other types of massages require you to lie down or sit still on a chair, Thai massage is a little different.
The massage therapist will move and stretch your body in a sequence of poses – not unlike yoga – to help your body release any tension that you are feeling.
Throughout this process, you will be bending and stretching while seated or lying down. These postures will be matched with some pressure-point massages.
By the end of the session, you will feel relaxed and more flexible too. This massage is recommended for those with joint pains and tight muscles.
Hot Stone Massage
As the name suggests, this form of massage will utilize warmed stones on acupressure points to relax your body.
The stones retain heat well and transmit heat deep into your body, even if they are just placed there for a while.
These heated stones may also be used to assist the massage therapist during the massaging process.  
The shape, texture, and hardness of the hot stones also make it easier to apply pressure on specific acupressure points, making this massage a soothing experience for the recipient.