What is the Important Role of Supply Chain Management?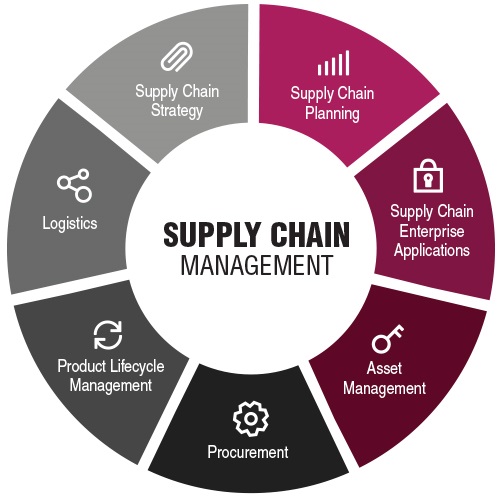 Rise of e-commerce services in the past 20 years demands the delivery of quality products within time. It is crucial for any company in this sector to have a clear idea of what is supply chain management and keep up with the market pace to ensure customer satisfaction.
SCM is an end-to-end system followed by organisations to manage the process starting from obtaining raw materials to manufacturing and then delivering them to the customers.
SCM is crucial to optimise operations and increase efficiency to yield maximum revenues. Companies are now well aware of the benefits of such systems. They can avail a business loan from any financial institutions to fund the required expenses to create such systems.
Impact of supply chain management on a business
A well-implemented SCM can have a considerable positive impact on a business. Customer service can improve drastically with the right product delivered to them at the right time. Having a streamlined supply chain can also increase the efficiency of different steps involving the manufacturing and distribution of products.
Benefits of using a proper supply chain management system
Here are some ways in which a proper SCM can help grow a business.
It improves customer satisfaction
Providing customers with quality service can have a noticeable positive impact on a company's success. Proper supply chain management can track its products, raw materials, shipments, etc. They can take the necessary steps if there is an issue that may cause a delay in delivering the product to a customer.
It reduces overhead costs
A company with an efficient supply chain can reduce excesses in production costs without changing the quality and market price of a product. It will help to identify the processes or the operations that are adding to the production cost without adding value to the production. These excess costs can be saved and later invested in the company.
It reduces delays in delivery
Companies with delays in delivery can hamper relationships with customers and subsequently, can end up losing leads to generate more sales in the future. A proper supply chain system can help a company track shipments from different vendors, issues with the production setup or other logistical errors.
It will ensure that the issues are identified at the earliest and proper steps are taken to ensure a smooth delivery process. Companies can avail a business loan from financial institutions and NBFCs to fund the supply chain finance required to implement a state-of-the-art management system.
Bajaj Finserv is one such NBFC that provides such financing options with attractive interest rates, easy-to-eligibility criteria and minimum documentation requirements.
They also provide pre-approved offers which help availing loans quicker and easier. Pre-approved offers are available on numerous financial products including home loans, business loans, personal loans, etc. Take a look at your pre-approved offerby providing a only a few basic details.
It helps in predicting the demand
It can be challenging to accurately predict market demand nowadays. A proper SCM system can accommodate all the factors and provide innovate strategies as well as logistics for companies to always have a contingency plan in place.
It reduces inventory overheads
Managing a large inventory can be expensive for any company. There are a lot of external factors that can lead to avoidable overheads. For instance, holding a large inventory can be difficult for an electronics company considering the rapid progress of technology. Products in the inventory may become below market demand and obsolete by the time they reach sales. Supply chain management can help mitigate such situations with the necessary tracking and optimisation.
The above-mentioned points are cover what every businessman should know about supply chain management. It is vital to have a fair idea about what is supply chain management and how it can be beneficial for your company. It is now an integral part of any product-centric business which aims to increase the efficiency of its overall process from production till retail or sales.